What are the odds that Denafrips will pull a hat trick? Or would that be a DAC trick?
The previously reviewed Denafrips ARES II DAC hit my Favorite DAC list hard, as did the company's PONTUS II DAC (review). The ARES II, along with the matching IRIS DDC, landed squarely on my Favorite HiFi Gear of the Year list for 2021. Will the Terminator II be a three-peat?
While I'm not a betting man, I'd say the odds, even going in before plug and play, are pretty darn good. After all, the Terminator II is, in many ways, topologically very similar to the other Denafrips DACs — balanced, dual mono R-2R network design. What you get as you move up the Denafrips DAC lineup — the ARES II sits at the entry level, then comes PONTUS II, VENUS II, Terminator II, and at the tippy top the Terminator Plus — is better and more. Better parts quality and more of 'em.
The Terminator II's ladder DAC is comprised of 1,000 0.005% high precision resistors. The PONTUS II and ARES II's 4 sets of resistors (in each) are less precise at 0.01%. The Terminator also gets an upgraded Oven Controlled Crystal Oscillators OCXO clock, improved box-within-box design, beefy dual O-Core Transformers for Digital and Analog sections, Ultra-Low ESR, Long Endurance Reservoir Capacitors, and a multi-stage super linear power supply, ensuring ultra precision, low ripple power supply charging up DAC. The Terminator II is also bigger (430 x 380 x 105 mm) and heavier (41lbs) than the Pontus II, which is bigger and heavier than the ARES II.
What all of this more is supposed to get you is better sound quality. Better channel separation, a lower noise floor, improved resolution, greater dynamics, and even more. I think it's safe to assume that the Terminator will bear a sonic family resemblance to its lower-priced stablemates, but the truth lies in the listening.
My friend, the writer (he's a real writer) Alex Halberstadt, recently wrote in his review of the Jadis JS1 MkV Reference D/A processor for Stereophile:
"Resolution can be a tricky thing when it comes to digital," my friend Michael Lavorgna recently told me. "Too much, and my focus shifts from music to sound; too little, and I become less engaged."
Alex goes on to say:
Designing an audio component is less like building a suspension bridge and more like cooking a pot of chili: You balance ingredients in an attempt to create something enjoyable. To put it differently, audio components have to be voiced. This means not just achieving good sound but prioritizing the listener's ability to enjoy music, since we use our systems to listen to humans making us feel things and not to the whistles of tube-nosed fruit bats.
The relevant question here being — do all of the parts improvements in the Denafrips Terminator II make it too resolving? Devoid of fun?
I've certainly heard plenty of DACs that replace fun with plasticky analytical precision, a sound that seems to have more to do with specs than conveying a message encapsulated in music meant for humans. Does the quest for more inevitably lead to. . .less?
With the Denafrips Terminator II, I am happy to report that more is in fact more. And it's the kind of more listeners are looking for, which is to say the Terminator II digs deeper into recorded music to reveal more of the message contained in the music. But I'm getting ahead of myself.
The Terminator II, like the PONTUS II, offers an important input option — I2S. I say important because in theory I²S (Integrated Inter-IC Sound Bus) is a superior digital data transport because it provides separate channels for clock and data signals. In practice, in both the Denafrips Pontus II and Terminator II, their respective I2S inputs simply sound better than the USB and Coax S/PDIF inputs. Of course to make use of the Denafrips I2S input, you need a device that outputs I2S in a compatible manner (think pinout).
For this review, I used the Denafrips IRIS DDC (Digital to Digital Converter) (review) to take the USB output from a Raspberry Pi 4 and convert it to I2S before sending the bits to the Terminator II. It's worth noting that the IRIS does more than simply convert USB to I2S as it includes its own FEMTO crystal oscillators, FIFO buffering and more, so it's really impossible to isolate the relative performance of I2S versus going USB direct from the Pi into the Terminator II. However, I can tell you that I2S beats the pants off of the S/PDIF output of the IRIS and into the Terminator II. To my mind, if you want to hear the Terminator II or Pontus II at their best, you'll want to feed them with the I2S output from a Denafrips DDC.
The other trick the IRIS / Terminator combo has up its sleeve has to do with which one controls time. You can set the combo so that the Terminator II's superior internal clock also controls the IRIS DDC (and you want to if you have a Terminator II and Denafrips DDC). This requires connecting Coax cables to the two BNC inputs and outputs (45.1548MHz, 49.152Mhz) on each unit and configuring them using the front panel buttons on each unit. Denafrips offers a helpful How To video explaining this process.
A number of years ago (c.2018), a group of us (including my friend the real writer Alex H) took part in what we ended up calling "The Great DAC Off" (homonym-ish pun intended). The DACs in the outing included the totaldac d1-seven, totaldac d1-tube MKII, Denafrips Terminator (the original), and the Border Patrol DAC SE. To cut to the chase, the 'winner' were the totaldacs, with some listeners preferring the d1-seven to the d1-tube MKII and vice versa (some found the d1-seven too resolving). The original Terminator did not make the final cut and I remember being less than impressed with its performance.
In retrospect, and armed with ears freshly informed by the Terminator II, I may have been too hard and hasty in my judgement of the original Terminator. But, seeing as its no longer in production and has been replaced by the Terminator II, it doesn't really matter. I'm going to operate under the assumption that Denafrips has in fact improved on the original Terminator with v. II because it's not really much of a stretch to do so. The notion that product designers can improve their product's design over time based on experience is called science.
The Terminator II saw play time with the stunning, calm, and collected Constellation Audio Inspiration Integrated 1.0 and Qualiton X200 integrated amplifiers driving the DeVore Fidelity O/96, Fern & Roby Raven III, and Perlisten S7t speakers. Good company, all.
In terms of build quality, I find the Termintor II to be tank-like — solid and substantial. It's front panel is subtly adorned with with a number of control buttons, some of them multi-function, and a number of red LEDs indicating the active input and config options in use.
In many ways, it seems the best we can shoot for with music reproduction is balance. Picture a set of controls for resolution and timbre. If such controls existed on every single DAC in the universe, you can imagine that different people would have them set to different places. Hell, we might even move them around from day-to-day depending on our mood. Since such controls don't exist, in the best of cases I think we tend to buy the DACs that deliver our favored balance between these things, resolution and timbral saturation. Of course there are other important aspects of reproduction, but to my mind these two are really important when it comes to DACs (as well as being relevant to my story).
To my mind and ears, the Terminator II offers a very pleasing balance between resolution and timbral richness, never sounding too incisive or too wooly, never too hard, never too soft. Balanced.
I mentioned the partnering equipment because it comes into play when talking about the various options available when pairing the Terminator II with the IRIS DDC. The way I hear it, the more resolving the system, the more audible some of these options become. For example, the difference between using the Terminator's clock, by connecting its Clock outputs to the IRIS's Clock inputs, is very subtle with the Qualiton X200 driving the Fern & Roby Raven III. However, move to the Constellation Integrated with the Perlisten S7t speakers and the difference becomes more pronounced, more audible. The way I hear it, with the Terminator running the clock, subtle details in reproduction like spatial queues that refer to distance between players and the overall solidity of sound images are more fully fleshed out. Subtle, but musically relevant when we're focused on listening. Pick up your iPhone to check social media, and you may as well be listening to a dishwasher.
I'm going to stick to my guns when it comes to I2S and suggest that you want to go this route with the Terminator II. Even using the entry level IRIS offered distinct improvements in low level resolution, nuance, and micro detail. The sound picture sounded more fully formed with music emanating from a quieter and more distinct place. If you want to hear the Terminator II at its best, go I2S.
Bogged down in the bits
Sometimes a component, or components in this case, offer features and/or options that need addressing in a review but nonetheless take away from the more important focus — how does this thing play music?
Like its lower cost stable mates, the Denafrips Terminator II makes beautiful music of any- and every- thing you send its way. Whether that be the sumptuous layered vocals, electronics, and tasty acoustic stuff on Rosie Lowe and Duval Timothy's Son, Anna Von Hausswolff's Live at the Montreau Jazz Festival with its searing organ solos, the densely layered menace on Mica Levi's soundtrack for Under The Skin, the hippie kaleidoscopic wonders found in The Rolling Stones "Lady Jane" from Flowers, or the delicate delicious "Fratres" from Arvo Pärt. I lent out my copy of The whistling tube-nosed fruit bats Play Led Zeppelin so cannot comment but I bet it would sound perfectly ripe.
In terms of comparisons, I don't have anything near the Terminator II's price in Barn at present. I wish I still had the Sonnet Morpheus DAC (review), which also benefited from the Denafrips IRIS' I²S output, because it was also a finely balanced DAC. Memory suggests that the Terminator II offers a bit more richness, a bit more body as compared to the Morpheus, making it a bit more emotionally engaging. Without the benefit of a direct comparison, the best I can do is ballpark. Either of these fine DACs can delight even in highly resolving systems.
A DAC Hat Trick
Denafrips has gone and done it, producing three DACs that delighted me with reproduction that brings out the heart and beast in what ever music I sent its way. As you might expect, the Terminator II's upgrades over the lower priced Denafrips DACs allow for even deeper exploration of the sounds and moods in music. Very well done!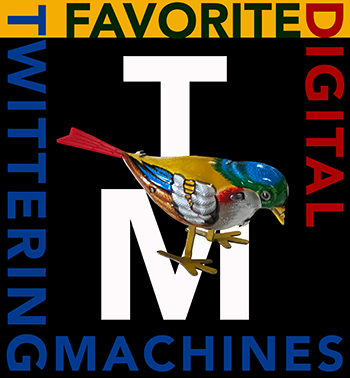 ---
Denafrips TERMINATOR II DAC
Price: $4427.28
Specifications
| Description | Parameters |
| --- | --- |
| R-2R DAC | Proprietary R2R + DSD Architecture |
| | True balanced 26BIT  R2R +  6BIT DSD (32 steps FIR Filters) |
| | Matched Precision Thin Film 0.005% R-2R Network Arrays |
| | |
| Highlight | Encapsulated Ultra Low Noise Power Supply |
| | High Precision Oven Controlled Crystals OCXO |
| | Total isolation of Digital and R-2R Boards |
| | Adaptive FIFO Buffer and Reclocking |
| | DSD1024, PCM1536 Supports On USB & I²S Input |
| | Proprietary USB Audio Solution via STM32F446 Advanced AMR Based MCU |
| | Licensed Thesycon USB Driver For Windows Platform |
| | Driverless On Mac & Linux |
| | Dual AES/EBU Input Supports |
| | Sharp/Slow Filters Option |
| | I²S Pinout Configuration |
| | I²S DSD Channel Swap Configuration |
| | |
| DSD | DSD64 (DoP) on Coax/AES/Opt Input |
| | DSD1024* On USB & I²S Input Only |
| PCM | 24bits / 44.1, 48, 88.2, 96, 176.4, 192KHz On All Input |
| | 1536kHz* On USB & I²S Input |
| | |
| NOTE* | USB Firmware V3.4.1 – PCM1536 / DSD1024 supports disabled for compatibility with macOS |
| | |
| Digital Input | Coax via RCA |
| | TOSLink x 1 |
| | AES/EBU x 2 (Dual AES/EBU L/R Channel Input Supported) |
| | USB2.0 Type B |
| | I²S via HDMI LVDS |
| | I²S via RJ45 LVDS |
| | I²S via RJ45 LVCMOS |
| | |
| Analog Output | RCA at 2.2Vrms, 625 Ω |
| | XLR at 4.4Vrms, 1250 Ω |
| | |
| Sampling Mode | Non-Oversampling NOS |
| | Oversampling OS |
| | |
| AC Power Requirement | 100-240VAC, 50/60Hz (Worldwide Voltage) |
| Power Consumption | ≤20W |
| Frequency Response | 20-40KHz -0.2dB |
| THD+N | 0.0018% |
| S/N Ratio | 127dB |
| Dynamic Range | >132dB |
| Stereo Crosstalk | -110dB |
| Dimension | 430 x 380 x 105 mm |
| Weight | 19 Kg |
| | |
| Color | Silver / Black |
| Warranty | 36 Months |
Company Website: Denafrips
Distributor's Website: Vinshine Audio