The Denafrips PONTUS II DAC employs a balanced, dual mono R-2R network design to convert bits to waves. Like its little and much-loved brother, the Denafrips ARES II DAC, the Pontus converts digital to analog in a way that makes music more than inviting.
All of the PONTUS' digital inputs are FIFO buffered and reclocked by the on board FEMTO clocks to eliminate jitter and make the quality of the incoming bits less critical in terms of the analog output. These inputs include 3x S/PDIF (Toslink, Coax RCA, Coax BNC), 2x AES that can be used as Dual AES inputs, 1x USB, and I²S via HDMI LVDS. All inputs support 24-bit/192kHz and DSD64 data and USB and I²S up the ante to 24-bit/1536kHz and DSD1024. Outputs include single-ended RCA and balanced XLR pairs. Denafrips provides the pinout configuration for the I²S' 8 different options in the user manual to match your DAC because there's no standard I²S pinout configuration.
Why I²S? In brief, I²S (Integrated Inter-IC Sound Bus) provides separate channels for clock and data signals and was initially developed by Philips to internally connect a CD player's transport to its DAC. While I²S was not developed to be used externally, over a cable, some DAC manufacturers have chosen to offer it as an option mainly because it sounds better (wink). I²S differs from S/PDIF and USB where these separate clock and data signals are combined into one cable which introduces complexity and jitter. In theory. PS Audio, Sonnet, and Holo Audio are among other companies that offer DACs with I²S over HDMi inputs.
Of course when going external I²S, we need two compatible devices, one on the output side and one on the input side. With Denafrips, all of their Digital to Digital Converters (DDC) offer I²S output over HDMI that matches their DACs I²S input. The PONTUS is the lowest priced DAC from Denafrips to offer I²S (ARES II does not). One thing to note with I²S — keep the cable short. I used a .75m AudioQuest Carbon 48 HDMI cable for this review.
While we're on the Why's, why Denafrips? Here's why:
Dynamic
Exquisite
Natural
Attractive
Fidelity
Refined
Intoxicating
Pure
Sophisticated
Like the ARES, the PONTUS offers two operating modes — OS (oversampling) and NOS (non-oversampling) and users can switch between the two with a quick press of the front mounted OS/NOS button. The OS mode offers a choice of Sharp or Slow digital reconstruction filters. As was the case with the ARES, I very much preferred listening to the PONTUS in OS mode with the Slow filter engaged, so this is how I used it. [footnote 1]
The PONTUS is wrapped in an all-aluminum enclosure which houses a number of internal upgrades as compared to the ARES II (review) including dual o-core transformers encapsulated in a metal cage, dual independent high-speed FPGAs, and if you're a fan spec sheets the PONTUS betters ARES in terms of measured S/N ratio, dynamic range, and stereo crosstalk. In terms of fit and feel, the PONTUS is tank-like, weighing nearly 19 lbs., and is built to high standards that convey confidence, at least to me.
The PONTUS' front panel offers a series of buttons to control power, input selection, phase, OS/NOS, mute, and Mode. These buttons are also used to configure the various options including I²S pinout, filter selection, and dual AES setup. There are also a string of tiny red LEDs which indicate the active source and incoming sample rate.
I used the PONTUS paired with the Denafrips IRIS DDC (review) which received its bits from a Raspberry Pi 4's USB output. The PONTUS got to play with a number of systems during its Barn stay and saw music time cabled to the Audio Note Cobra integrated amp, Schiit Ragnarok, and Ayre EX-8. Speakers included the DeVore Fidelity O/96 and Vienna Acoustics Beethoven Baby Grand Reference. AudioQuest took care of cabling everything together.
Better Is As Better Does
In the land of Denafrips, I²S is better, sounding, than the other digital inputs. It's really that simple if you enjoy greater resolution, a more clearly defined sound image, and improved dynamics. Of course some listeners may not prefer these changes as compared to USB's more loosey goosey sound. And that's perfectly OK. For me and my system(s) and tastes, I preferred I²S fed from the Denafrips IRIS so that's the way I rolled for the better part of this review time. As previously mentioned, I also preferred the OS mode with the Slow filter so the following listening impressions are all based on I²S / OS / Slow.
The PONTUS II is also better sounding than the ARES II if you enjoy greater resolution, a more clearly defined sound image, improved dynamics, and a more detailed presentation. Music seems to come from a cleaner, clearer, and quieter place which allows everything to sound more distinct, with greater variation between all of the voices that make up our beloved tunes.
I found myself getting lost in music space and time, over and over again, each time I tried to sit down in the red Eames chair and focus on sound. It's as if the PONTUS II and my brain were communicating behind my ears in an effort to thwart the writing of this review, keeping me firmly fixed in enjoyment mode. I love when that happens.
"Symmetry" from Maggie Rogers Notes from the Archive: Recordings 2011-2016 is a study in simple beauty. Through the PONTUS II, Maggie Rogers voice sounded so sweet and clear, so achingly lovely, I felt as if I was falling through clouds. While moving through the rest of this album, it became clear that the PONTUS can reproduce music with a naturalness and sheen that reaches through reproduction right to the heart of the recording.
Sonic Youth's third studio album EVOL came out in 1986, the year after I graduated from Bennington. I was already a fan, a big fan, and Bennington buddy Joe copped tickets to a show in Philly for the EVOL tour that same year at the Kennel Club. We climbed through the Club's dark themed floors, up to a small room and as Sonic Youth began to play, we pushed our way right up to the stage. I remember feeling as if I was also plugged into one of their amps.
EVOL remains a favorite album and "Expressway To Your Skull" kept coming to mind as I tried to write words about the Denafrips PONTUS II so I took a trip down memory lane. I'm not going to tell you that listening through the PONTUS in my system made me feel like I was back in the Kennel Club in 1986 or that it felt like Kim Gordon was singing in between my speakers. What I can say is that I was able to get thoroughly lost in time with EVOL as my guide. The PONTUS provides a purity of sound that cuts through reproduction and gets to the heart of the matter. No strings attached.
This same expressway to the heart of the recording remained open regardless of the music played. I spent weeks just listening around the wonderful world of music provided by my stored and streamed sources — from NAS, Tidal, and Qobuz — with Roon as my guide. The PONTUS allowed for unrestrained exploration, even when in super-critical, I've got to write something worthwhile about this DAC, dammit! mode. Each time I thought I'd zeroed in on some critical point to make about sound, I was distracted by music. I love it when that happens.
In terms of competition, I haven't heard another DAC I've enjoy nearly as much as the PONTUS II anywhere near its price. That's just that.
The changes I described between the ARES and PONTUS are similar to the changes I've experienced when moving up the line of totaldac DACs, where the higher you go, the more resolution and clarity you get. It's worth noting that some people choose to jump off before climbing too high, preferring a less resolute sound and its attendant warmth. I mention this because I can imagine that some listeners may actually prefer the ARES II to PONTUS for a similar reason. Sometimes greater resolution can come with a shift in attention to elements of music that some listeners don't want to focus on. And that's OK, too.
An Expressway to Your Skull
After forcing myself to dig into critical mode one last time in an effort to wrap this review up, a few words kept bubbling to the surface in relation to the PONTUS II's way with music including "sweet", "clear", and "relaxed". In my experience, these are some of the best words to associate with listening to reproduced music, especially when the source is digital in nature. The more I listen, the more digital sources I hear, and the more time I spend with different approaches to digital replay, from end to end, the more it becomes apparent that the entire chain needs care and attention if you want things to sound sweet, clear, and relaxed. If you want as unencumbered a view as possible.
If you want the best sound you can get from the PONTUS II, I'd say that means you'll want to add a Denafrips DDC and go I²S all the way. With a combined price of roughly $2200, I know of no other digital to analog converter solution that comes anywhere near the IRIS II / PONTUS II combo in terms of conveying music with all of its attendant power and beauty in tact.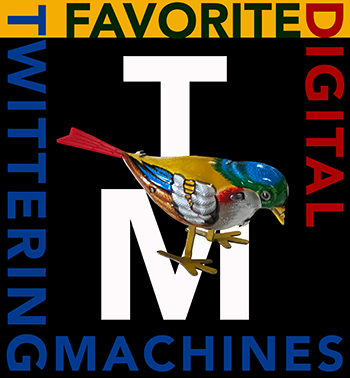 ---
In his excellent review of the Denafrips ARES II, GoldenSound has come to the conclusion, based on measurements, that the NOS mode in the ARES II is not non-oversampling. Denafrips, through their distributor, responded to my inquiry into this matter by saying, in part, "…the NOS is indeed non-oversampling. But non-oversampling doesn't mean the digital signals are not processed." If I was you, I'd just skip to the listening impressions.
---
Denafrips Pontus II DAC
Price: $1,688.48 (current US price based on exchange rates)

Specifications
R-2R DAC

Proprietary R2R + DSD Architecture
True balanced 24BIT R2R + 6BIT DSD (32 steps FIR Filters)
Native DSD decoding with 0.01% precision resistors
Highlights
Encapsulated Ultra Low Noise Power Supply
FEMTO Crystal 45.1548MHz, 49.152Mhz
Adaptive FIFO Buffer and Reclocking
DSD1024, PCM1536 Supports On USB & I²S Input
Proprietary USB Audio Solution via STM32F446 Advanced AMR Based MCU
Licensed Thesycon USB Driver For Windows Platform
Driverless On Mac & Linux
Dual AES/EBU Input
Sharp/Slow Filters Option
I²S Pinout Configuration
I²S DSD Channel Swap Configuration
DSD: DSD64-DoP On All Input, DSD1024* On USB & I²S Input Only
PCM: 24bits / 44.1, 48, 88.2, 96, 176.4, 192KHz On All Inputs, 1536kHz* On USB & I²S Input
NOTE* USB Firmware V3.4.1 – PCM1536 / DSD1024 supports disabled for compatibility with macOS
Digital Inputs: Coax 1 via RCA, Coax 2 via BNC 75 Ω, TOSLink x 1, AES EBU x 2, USB, I²S via HDMI LVDS
Analog Outputs: RCA at 2.0Vrms, 625 Ω, XLR at 4.0Vrms, 1250 Ω
Sampling Mode: Non-Oversampling NOS, Oversampling OS
AC Power Requirement: 100-240VAC, 50/60Hz (Worldwide Voltage)
Power Consumption:≤20W
Frequency Response: 20-70KHz -3dB
THD+N: 0.0025%
S/N Ratio: 120dB
Dynamic Range: >121dB
Stereo Crosstalk: -110dB
Dimensions: 320 x 330 x 80 mm
Weight: 8.5 Kg
Color:  Silver / Black
Company Website: Denafrips
Distributor's Website: Vinshine Audio