The Meitner MA3 Integrated D/A Converter packs a healthy helping of Ed Meitner tech—as found in the EMM Labs DA2 V2 DAC and NS1 Streamer—into a single and more affordable box. Sound good?
And that's what we're hear to talk about—how things sound. Some people, I'll them the correlators, prefer to live in the land of ideas where topologies and parts hold as much or more value than how things sound. "I don't like the sound of Sabre DACs" or "I only listen to ladder DACs" and so on. These kinds of correlations, thus the correlators, make about as much sense as thinking that rain makes everything more accurate.
The Meitner MA3 Integrated D/A Converter employs the company's 16xDSD MDAC2 DACs coupled with our proprietary MDAT2™ DSP and VControl volume control as found in the EMM DV2 converter.
From Meitner:
The MA3 employs our MDAC2™ fully discrete single-bit, 16xDSD, D-to-A converters, coupled with our MDAT2™ DSP which performs real-time transient detection in addition up-conversion of all incoming audio. VControl™ maintains the input signal without re-quantization allowing for complete transparency at any volume setting, wide attenuation range, and no loss of audio resolution.
The MA3's streaming side is Roon Ready and also supports Tidal, Qobuz, and others through mConnect, Meitner's recommended UPnP app. I used Roon for the entirety of the review period along with the MA3's network input, which kinda follows, but there are other digital inputs (AES/EBU, S/PDIF COAX, TOSLINK, USB Audio) for those so inclined. I am a fan of using a unit's fullest functions and there's no reason I can hear to bypass the MA3's internal streamer.
The front panel display offers a few touch sensitive controls including input selection, display brightness, engaging/disengaging screen saver mode, and initiating the Volume Bypass setting, which is completed in conjunction with the remote. The volume control sits far right and takes up a nice amount of real estate for visual and tactile appeal. The front panel comes in silver or black and overall I appreciate and enjoy its rather spartan looks. Minimal yet fully functional.
I took the MA3's VControl volume control for a spin (ha!), using the Leben CS600's PRE IN input, which bypasses a few of the lovely golden Japanese wonder's functions, but not its volume control so I set it to max and let the MA3 take over level. System wise, the Meitner MA3 also got to play with the outrageously enjoyable Riviera Labs separates (review), the PrimaLuna EVO 300 (review), with the Credo EV 1202 Ref. speakers (review), the DeVore O/96 (one of my Products of the Year), and the GoldenEar Triton One.R Tower Speakers (more info) (one of my Speakers of the Year). All in all, a nice smattering of gear, each with their own way with music which allows us to hear how well the Meitner adapts to its environment.
It seems obvious, and kinda unfair, to compare the MA3 to the EMM Labs DA2 V2 (review)/NS1 (review) combo, as they all spring from the Meitner mind/mine but sit very far apart in terms of price (that's the unfair part). If we think of digital to analog conversion as a pipe, the EMM DA2 sounds like a perfectly-sized specimen, allowing every last ounce of music to freely flow without missing a single drop. Not too big/sloppy, or too small/restricted, the DA2 is among the most just right-sounding DACs I've had the pleasure to enjoy. The Meitner MA3, by comparison mind you, sounds like an exact replica of the DA2, only scaled down a bit from full size. The $20k+ difference in price helps account for these sonic differences.
Stepping out of unfair comparison-ville and into the land of music, the Meitner MA3 sounds exquisitely nimble, finely detailed and without a hint of harsh, with tone colors nicely saturated. For a more fair comparison, the totaldac d1-tube DAC/Streamer (review, about $8k) adds a bit more saturation to timbre and a touch less resolution. I would also give the totaldac the nod when it comes to bass response, albeit a bit more loosey goosey as compared to the Meitner. If the aural mixologist in you is already at work wondering which DAC would be a better partner for which system, have at it. While some hifi people, especially correlators!, like to pick clear winners (with some seemingly even more joyous about picking losers), I don't see things in such binary terms and I could easily and happily live with either of these fine streaming DACs.
Antonina Nowacka's Lamunan is all voice, hers, inspired by solo singing sessions in a cave in Java and recorded in a 19th Century fortress in Poland. Ethereal with a capital "E," this work glows from within with Nowacka's voice trailing off into the nether reaches of Modlin Fortress like sparks flitting off into the night sky. The MA3 handled all of this humaness in space superbly, delivering a delicate and detailed warm glow of sound that held me captive until it fell off into silence. Fluid, rich, and fully engaging.
Distance And Departure by All Structures Align reminds me of Crime and the City Solution, specifically the sound of Tim and Adam Ineson's guitars, which ring out in a very Roland S. Howard way, always a good thing in my guitar book. A three-piece with Neil Turpin on drums, Distance And Departure is a tight, wiry record with stops and starts and twists and turns coming at speed. You could call it manically meticulous, I would, and the Meitner handles all the muscle and moves deftly, allowing the full force of All Structures Align to explode into the Barn with live-like presence. Played through the GoldenEar Triton's with the Leben doing the driving, this music moved me and the Barn as if the sound waves reformed the bothers Ineson and Turpin into music-making poltergeists. Spirit and form.
I will also mention that using the MA3's volume control was seamless—I did not hear a bit of sonic degradation compared to using the Leben's own volume control. Of course it makes more $ense to run with a power amp, why pay for an integrated if you're not going to use it as one?, but it's nice to have remote control volume (hey, getting up and down is hard work), something the Leben lacks (offering about the only form of cardio workout I get). For those system builders looking to add a streaming DAC/preamplifier to their power (amp), the Meitner fits the bill and is more than up to the task. Nice.
Krystian Zimerman playing Schubert's Piano Sonatas D 959 & 960 can transport my mood and thoughts well beyond the day at hand, out of time, away from worry. Solo piano work works out a hifi like nothing else with its delicacy, nuance, and power poking holes in less than stellar reproduction like a flashlight stuffed into a pitted pipe. The MA3 grabbed hold of the outcome of Zimerman's hands on keyboard, delivering a sweet, graceful and forceful Schubert in Barn. The EMM Labs DA2 delivers more body, especially down low, and the totaldac sounds more ripe if less precise, but none of these comparative differences come into play when listening deep into the music made by the Meitner. The upper piano registers sang out so sweetly and danced as lightly as a moth around a flame, transportation mode was easily achieved within momenta of the first movement.
I spent weeks (and weeks) with the Meitner playing in a number of different systems, with all kinds of music, all kinds, tickling my ears to my mind's delight. During that time, the veil of musical engagement was never pierced by any sonic shortcoming or quirk. Music flowed with all of its attendant communicative powers in tact. Listening to Ethel Cain's Preacher's Daughter made me feel like I was doing something. . .unsavory. In the best possible way.
What do we want from a DAC? We want music to sound like its made from whatever it was made from, which is to say not like some soul-munching machine ate it and spit out a soulless machine-made copy. Bits. The Meitner MA3 took up residence in Barn in a number of different systems, acting as streamer and DAC and at times preamplifier, all the while calling attention to the music in play with all of its sonic wonders there for the taking.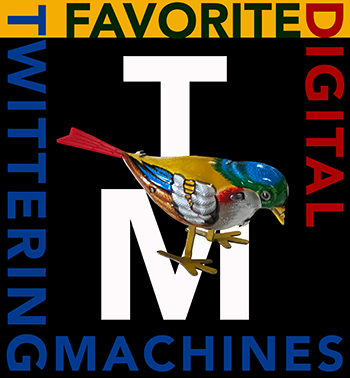 ---
Meitner MA3 Integrated D/A Converter
Price: $10,500
Company Website: Meitner Audio
US Distributor Website: Audioshield
Specifications
Digital inputs
AES/EBU, S/PDIF COAX, TOSLINK, USB Audio and Network(RJ45) supports up to 24bit/192kHz and DSD
USB Audio also supports 2xDSD, DXD (352/384kHz) & full MQA® decoding
Network(RJ45) also supports full MQA® decoding
Stereo Analog Outputs: Balanced (XLR), Unbalanced (RCA)
Output voltage: XLR outputs: 4.36V (+15.0dBu) | RCA outputs: 2.19V (+9.0dBu)
Output impedance: 300 ohms balanced (XLR) | 150 ohms unbalanced (RCA)
Dimensions: W x D x H: 435 x 400 x 92mm
Weight: 7.43kg (with remote control)
Designed and Manufactured in Canada
Key Features
Up to 24bit/192kHz & DSD support over all inputs: USB Audio, AES, TOSLINK, COAX and Network(RJ45)
2xDSD (via DoP), DXD (352/384kHz) over USB Audio
Full MQA® unfolding via USB Audio and Network(RJ45)
Proprietary & discrete dual differential D-to-A converters (MDAC2™) with Meitner Digital Audio Translator signal processing technology (MDAT2™)
MFAST™ instant signal acquisition and jitter-free performance
Proprietary asynchronous clocking system (MCLK™)
VControl™ high resolution volume control
Galvanically isolated USB Audio interface
Network streaming with UPNP/DLNA and ROON READY/ROON ENDPOINT functionality
High resolution, Tidal and Qobuz and popular, Spotify, Deezer, vTuner plus many more, streaming audio services support
AAC, AIFF, ALAC, FLAC, MP3, WAV and WMA audio file playback
USB service port for future software upgrades
IR remote and serial port for wired remote control
mConnect app for network control on Android, IOS and tablets
Newly designed strong and elegant all-metal chassis