On the backside of 6+ years reviewing nothing but digital hifi gear, you learn a few things. One of those things being—in digital, absence makes the ears grow fonder.
Hearing more than just the music, namely other stuff mixed and mingled with our music that shouldn't be there because it's not part of the recording, can be hard to recognize until it's gone. When adding a new piece of gear in the digital chain, like a network player/streamer, that is sonically cleaner than the thing it replaced can offer such a glimpse at less and more—less perceived noise and more of the distinctive sounds of music.
Sticking to network players/streamers, the most dramatic improvements I've heard when swapping one out for another have come with the now discontinued dCS Network Bridge and the EMM Labs NS1 Streamer, our subject for today. Adding the NS1 into the systems in Barn consistently added more perceived resolution, greater distinction between all of the sonic elements that make up a recording, a larger and better defined sound image, a fuller and richer timbral voice, and greater clarity and nuance. The only real question I'm left with, and it's a question only you can answer—is the juice worth the squeeze?
The EMM Labs NS1 Streamer is a relatively basic piece of kit, function-wise. Its sole job is to take in a network connection via Ethernet and convert it to digital audio out. Beyond the common AES and Toslink outputs, the Roon Ready NS1 Streamer adds EMM's proprietary Optilink interface, which provides galvanic isolation between it and the EMM Labs DA2 V2 Reference Stereo DAC (glass doesn't transmit electrical noise), which I also happen to have in Barn (review forthcoming), in addition to the RS232 Unit Link for controlling multiple EMM Labs devices with the same remote. A USB input for attaching and playing back files from USB storage and IEC inlet complete the picture of the NS1's back side.
I asked my contact at EMM Labs, Why no USB or Coax outputs? Here's their response:
The NS1 Streamer was built as a simple to setup and use, high performance networked audio streamer. It allows DACs (especially our EMM Labs DACs) to be networked and connected to high end audio streaming services like Tidal and Qobuz, along with enabling Roon and MQA functionality. Not adding a USB or coaxial output was a design decision made to keep the NS1's complexity and cost along with its form factor small. In terms of interfacing with other products that need a coax connection, an AES to coax adaptor/cable can be used with no issues.
The NS1 supports PCM resolutions up to 24-bit/192kHz and DSD on all outputs, MQA, and through the use of the mConnect app, Tidal, Qobuz, Spotify, Deezer, vTuner, and more. I went with Roon to control playback for the duration of this review.
As you can see, the NS1 is rather unassuming, standing just 11" across and wearing a fairly plain face plate, with just three small LED status indicator lights and the company/model names etched into the thickprecision-machined aluminum chassis. The on/off switch is located around back and I left the NS1 on the entire time it was in use, which is how I imagine EMM Labs wants it to be run. On.
During its stay, the NS1 played in a few different systems but it mainly sent its digital audio out to either the EMM Labs DA2 V2 Reference Stereo DAC using the Optilink interface and the totaldac d1-tube DAC/Streamer via a length of AudioQuest Diamond AES cable.
Getting into the nitty gritty of changes in sound quality between different hifi components typically makes talking about music sound like an autopsy, as if we have to kill music in order to fully examine hifi. As time goes by, I'm less and less interested in being a coroner, and more and more interested in examining music's finer points. In general, improvements in digital replay make listening to music more relaxing, more enjoyable, and more fulfilling. We can better connect directly to the music in play and, where appropriate, the people making it. These are human connections, very much the same as other forms of interaction, so the less noise between us and the other, the better.
This is just common sense in everyday life as anyone who's tried to talk over the din in a crowded bar can attest. Somehow, when it comes to listening to digital music on the hifi, the notion of noise in a mixed signal system negatively affecting our ability to hear the music signal is controversial in some circles, typically circles inhabited by middle-aged or older men who believe they know everything there is to know about digital music replay because they know a thing or two about computer networks. From network engineer types who like to talk packets and error correction, to laymen who hold up printers printing without errors as proof that digital is immune to everything in the known universe, these guys are happy to get off the bus of rational discussion well before we get to analog-ville. As if there are no analog concerns in a system that includes a digital-to-analog converter. I suppose the thinking goes—stick with what you know and ignore the rest.
The improvements brought by the EMM Labs NS1 Streamer were consistent and more and less obvious depending on the music in play and the gear used for comparison. The totaldac d1-tube DAC/Streamer has, as its name says, a streamer built in, a cost-saving approach as compared to buying totaldac's better sounding separates. I know the totaldac separates sound better because I owned them for years and I recently compared my d1-tube DAC/Streamer to a higher end totaldac + streamer, just for fun, and the separates were obviously and notably better, providing a richer and more engaging view into music. This was also the case when I substituted the NS1 for the totaldac's internal streamer.
The review sample Silent Angel Munich M1 Streamer (more info) comes with a much lower price tag ($1199) and it is simply not as refined as the NS1. That is not to say it's not worth considering, but it is to say that budget and system concerns play as big a part in putting together a hifi as ultimate performance, unless cost is no object. The point being, I recommend spending at least 2x the cost of a network player/streamer on your DAC, all things considered.
The improvements brought by the EMM Labs NS1 to Lucrecia Dalt's simply stunning new album ¡Ay! (review) were obvious and immediately recognizable because they made this wonderfully rich music sound even richer, with horns sounding more horn-like, double bass taking on fuller voice and body, electronic elements were portrayed with greater nuance and micro detail making them less like sound effects and more like alien forms of voice, while the sound image was much more vast and distinct in terms of all of the parts that make up the whole. Or to put it another way, this music sounded more like all of the things responsible for making it in a more believable place, allowing thoughts and concerns about reproduction to fade, replaced by the meaning, message(s), and movements of ¡Ay!.
When you spend more than a decade listening to music on the hifi full time, for a living, carefully comparing and contrasting differences both obvious and subtle, changes such as these brought by the NS1 are smile-inducing because they make the job of reviewing the endless pleasure palace it should be. My only real concerns during the review period—what do I want to hear next?
Where oh where will Dry Cleaning go was a question buzzing around my brain since their lanky and lovely debut, New Long Leg (review) from 2021 and Stumpwork has recently arrived to answer that question. There's more of everything on Stumpwork, with vocalist Florence Shaw adding more range to her deadpan approach while the band loosens up and spreads out, offering a more varied and colorful sound. With the NS1 directing the bits to the EMM Labs DA2 V2 Reference Stereo DAC, Dry Cleaning's in-Barn presence took on a tantalizingly touchy feel. With the review PrimaLuna EVO 300 Hybrid Tube Integrated Amplifier (more info) driving the DeVore Fidelity O/96, even with eyes wide open in broad daylight, the sound image overwhelmed my senses, bringing Dry Cleaning into the Barn with stunning realness, freely flowing without even a hint of distracting reproductive artifacts. Like a pure running digital stream, if you will.
Pro Pacem from Jordi Savall, La Capella Reial de Catalunya, and Hespèrion XXI is a study in quiet beauty and a plea for a better world (https://www.millenniumofmusic.com/playlist/jordi-savall-pro-pacem/). This music spans geography and history as told by Montserrat Figueras, Lior Elmaleh, Marc Mauillon, Muwafak Shahin Khalil, Ferran Savall, the soloists of La Capella Reial de Catalunya, Hespèrion XXI, Le Concert des Nations and guest musicians from Armenia, USA, Israel, Palestine, Turkey, India, Japan and Greece. All acoustic and beautifully recorded, Pro Pacem can be a spiritual experience demanding only time and attention, but for those of us who listen as a sole activity, the quality of reproduction comes into play as well. Once again the EMM Labs combination of NS1/DA2 V2 offered a stunningly clear view into every voice, sound, and place of this great humanist work.
My 'test tracks' playlist is currently comprised of over 14 hours of music and it continues to grow every week with new music. Its 180+ songs span decades of listening, with some tracks dating back to the 1970s, when I started buying hifis, mixed and mingled with new favorites. I've spoken about the sounds in some of these tracks like the subtle accompaniment behind Tom Waits in "I'm Not Here" from Alice, the huge electronic crush behind FKA twigs on "Figure 8" from 2015's M3LL155X, that little ball rolling around Einstürzende Neubauten's "Ring My Bell" from Tabula Rasa, and the Barn-shaking bass on Raime's "Coax" from Tooth. Of greater importance is what it means to the experience of listening when these sonic elements are more fully unfolded, turning bass clarinet and violin into longing, feeling the ache of loss in Nick Cave's voice on "Love Letter" from No More Shall We Part, or the broken down sorrow of Waits' "Rainbow Sleeves" as sung by Rickie Lee Jones.
These are the things I want/need to experience when listening to music on the hifi, and somehow these are the things that typically get lost when writing about the experience. While I can cite examples of how the NS1 changed the presentation of some recordings to the point where certain instruments shifted their relative position in space while becoming more easy to define, spending too much time proving this point is really belaboring a smaller, less significant piece of the bigger picture. I dredge all of this up to emphasize that the EMM Labs NS1 is an important piece of the overall digital replay puzzle that does its job exceedingly well, which is to get out of the way, allowing music to shine through the chain of reproduction.
Let me be perfectly short and sweet—the EMM Labs NS1 is among the finest network player/streamers I've had the pleasure to live with. If you're looking for a hardware streaming solution that does its job without adding a voice of its own, allowing digital music to breathe, bloom, and blossom to its full communicative and emotive potential, take a serious look at and listen to the EMM Labs NS1 Streamer.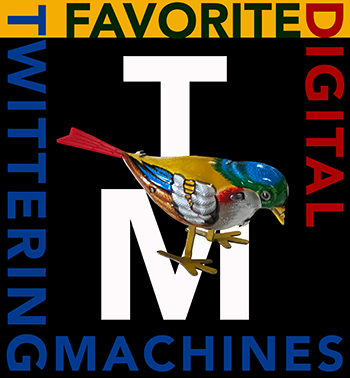 ---
EMM Labs NS1 Streamer
Price: $4500
Company Website: EMM Labs
US Distributor: Audioshield Audio Distribution
Key Features
UPNP/DLNA Support
Roon Ready / Roon End Point
High resolution streaming services Tidal and Qobuz
Popular streaming services Spotify, Deezer, vTuner and many more
MQA® and DSD file playback support
Network and USB stick storage for file playback
EMM Optilink output for hardware galvanic isolation
AES and TOSlink digital outputs
Media information displayed on EMM DV2 and DA2 V2
Up to 24bit,192kHz and DSD support on all outputs
AAC, AIFF, ALAC, FLAC, MP3, WAV and WMA file playback
mConnect app for control on Android, IOS and tablets
Precision machined chassis and custom power system
Specifications
Inputs: Network (RJ45), 2x USB type A (for USB storage and WiFi)
Digital Outputs: EMM Optilink, AES/EBU, TOSLINK SPDIF
Dimensions: W x D x H: 280 x 268 x 60mm
Weight: 5kg