The hifi world is abuzz over the HoloAudio KTE May DAC for three reasons: it measures incredibly well, it sounds incredibly good, and it costs just under $5k.
The KTE (Kitsune Tuned Edition) of the May DAC is the company's flagship model. There are two other versions including the base model L1 (Level 1) May DAC ($3798) and L2 (Level 2) May DAC ($4298). In essence, the difference between the three May models comes in terms improved parts quality as you travel up the line.
Let's begin with those things that are standard to every model. The two-chassis May DAC, processor and power supply, is a direct coupled, dual-mono, discrete resistor ladder DAC which can be operated in NOS (non-oversampling) and OS (over-sampling) mode, the latter employing the AKM AK4137 D/A converter chip. Users can opt to over-sample in three ways: all data is converted to higher rate PCM, all data is converted to higher rate DSD, or data is oversampled to higher rate PCM or DSD. Inputs include USB, I2S, S/PDIF (2x Coax, 1x Toslink), and AES/EBU. The USB and I2S support PCM data rates up to 1.536MHz and DSD to DSDS1024. These rates come into play if owners opt to use software-based upsampling, e.g. HQPlayer or Roon. The May DAC offers fixed-level single-ended (RCA) and balanced (XLR) outputs, so there is no internal volume control.
The company spent more than 3 years developing the May DAC and I encourage anyone interested in learning more about what's in a May DAC to visit the Kitsune website. Its safe to say that no stone, or capacitor, was left unturned or untested and the May line represents a real sonic evolution over the company's popular Spring DACs. Particular attention was paid to the new FPGA-based USB input module which uses proprietary firmware to reduce noise and improve performance and the custom proprietary PLL (phase lock loop) circuit employs a crystal Voltage Controlled Oscillator (VCXO) and discrete ultra high performance voltage regulators to eliminate jitter. The KTE edition adds a number of improved parts including hand selected and better measuring DAC modules, upgraded custom/proprietary KTE capacitors, 1.5mm pure silver wire replacing the OCC copper wire found in the lower level models, and KTE-branded copper shields for the DAC modules.
The front panel houses five copper buttons for power, mute, display mode (on/off), over-sampling mode (or NOS), and source selection. These controls are also available on the included CNC machined aluminum remote. The front panel display has a neat trick up its sleeve as it will display CD track time information when playing discs using the S/PDIF inputs, and input, operating mode, and incoming sample rate when streaming.
The combined weight of the May DAC's black aluminum and copper dual chassis comes in at nearly 42lbs with each chassis measuring 17″ (w) × 2.2″ (h) × 12″ (d). In terms of build quality, the May DAC is about as solid and substantial as they come and comes with some nice finish details like the embossed copper fox up top (Kitsune means "fox" in Japanese).
I used the KTE May DAC with the Bluesound Node 2i as streamer, feeding the DAC via coax S/PDIF. I wish I had the option of going USB or I2S, but that option was not possible during the review period. While I did go through all of the OS operating modes, I spent 99.9% of my listening time in NOS mode because it simply sounds better. The May DAC was paired with the Ayre Ex-8, Kora TB140, and Line Magnetic 845iA integrated amplifiers driving the DeVore Fidelity O/93 speakers.
A Fox In DAC's Clothing

Did you know there are thirty-seven species of fox? Of those, only twelve are consider 'true foxes.' If the goal of a digital to analog converter is turn data into music, I have found fewer than twelve true DACs and the Holo Audio KTE May DAC ranks among them.
Sure, there's plenty of good digital out there and the barrier to entry for good digital begins at around $100. But saying good digital is like saying good fast food as there's some qualifying that needs to be performed in order to put things into a larger and more meaningful context. In my experience, the difference between good digital and great digital is the difference between listening to music and being overwhelmed by music and the universe of things that makes music speak to us beyond our ears.
The KTE May DAC is ultra even-handed and superbly stable throughout music's full range. Sounds become physically embodied with their full voice in tact and play out within a crystal clear sound space. My word-count reduction mode kept returning to crystalline when thinking about how to describe the sound of the KTE May DAC as it best captures its overarching sonic signature. This sonic purity translates into a sense of hearing everything that's been encoded and captured by the recording process.
Nick Cave & the Bad Seeds "Love Letter" from 2001's No More Shall We Part is a study in simplicity and sorrow where the depth of pain and longing are mainly expressed through subtle shifts in Cave's voice, while the piano and string accompaniment remain as supporting cast. These variations in voice evolve with the lyrics and emotion from the opening plea, a petition, a kind of prayer, to sorrowful admission, Said something I did not mean to say, then pain, I'm going out of my mind, and his final plea, O baby please come back to me. With the KTE May DAC, you can nearly picture Cave's face contorting to imbue his words with this evolution of feelings. On lessor DACs, some degree of inflection or shift in tone get muddied over making for a much less compelling and a much cooler experience. But when everything is firing on all cylinders,as it does through the May, its emotion central.
In terms of partnering, I found myself gravitating to the two tube-endowed integrated amplifiers I had on hand as the result was a softer and more dimensional sound. While the Ayre EX-8 is also a crystalline champ, being extremely revealing with superb resolution, I found the crystalline combination of Ayre and May to be too much of good thing. Of course this is pure personal preference not a declaration of objective value.
Another song that's earned a place on my Fun Playlist, which I use for fun and reviews, is Phoebe Bridgers "Halloween" from Punisher. This song opens with nice pluck and keys mimicking wind off in the distance, creating a lovely mood piece for Bridgers' breathy vocals. Here, the distance between the instruments, Bridgers, and that eerie background are essential ingredients in relaying the full impact of the distance between reality and what is longed for. The refrain Baby, it's Halloween / And we can be anything turning to the confessional I'll be whatever you want is a movement born on wind and fragility and the KTE May DACs way with subtlety and nuance bring it all home.
Moving on to brighter pastures, this DAC can swing along with Tony Bennet and the big band on the enchanting "Cinnamon Sinner" from 1954 with the best of 'em. Walking bass line, brass, and Tony Bennett with all the swing, swagger, and pomp as he sings sweet and sour She's a cake-bakin' baby and I love her pies / But she's a cinnamon sinner tellin' lollipop lies (try singing that 3 times fast). You want all of the stops and starts conveyed in perfect time and full voice to get into full swing. Again the May DAC delivers.
Moving into comparative mode, which is like OS-mode for people, I happen to have had two other outstanding DACs in-Barn during the Holo's stay including the totaldac d1-tube DAC/Streamer (review) and the Mola Mola Tambaqui (review). Both of these are considerably more expensive as compared to the KTE May DAC (they include built-in streamers but even the DAC-only version of the totaldac is $2500 more). As regular readers know, the totaldac hits my hot spots hard and it offers an interesting contrast to the May DAC. The most immediate and noticeable differences in presentation with the totaldac can be boiled down to air, color, and sparkle. I find the totaldac d1-tube imbues Nick Cave's voice with greater range of variation, the piano's upper registers glint with more tink, strings sing out a bit truer, and the space of the recording is more vast. This extra-emphasis, this increased drama offered by the totaldac travel with it from recording to recording, which I perceive as a good thing.
The Mola Mola Tambaqui and the Holo KTE May DAC are more closely related, nearly sounding like brothers. One area where the Tambaqiu stands out from the Holo is its incredible way with body and physical impact. The Tambaqui is the leader in these categories in my recent experience but the May DAC offers a close second. I would also give the Tambaqui the nod when it comes to dimensionality, or the sense that music exists in three dimensions. These differences are not dramatic, rather they are only obvious through back and forth comparisons taking place over weeks of time with each DAC. I doubt that a quick A/B would reveal anything other than the futility of using quick A/B comparisons to determine difference and preference when it comes to listening to music on the hifi.
Attaching objective value to these perceived differences is also a fool's errand in my experience because people do not hear the same nor do they listen for, and value, the same things when it comes to playing back music on the hifi. It's worth noting that John Atkinson of Stereophile, among others, have measured the TKE May DAC finding unparalleled performance, This implies a resolution of more than 22 bits, which is the highest I have encountered. These findings will make some hifi buyers feel more confident investing their money in the May DAC as it represents exceptional measured performance, which we can comfortably also call good engineering. Where things go off the rails is when we try to mandate taste based on measured performance because in the end, the real value of any hifi is how much we want to listen to it.
Outfoxed
With the Holo Audio KTE May DAC we have a digital to analog converter that pulls off that rare feat of turning data into music without imposing the fingerprints of the process, which is all too commonly found with most DACs. That it does so at this level of sophistication at its price is remarkable.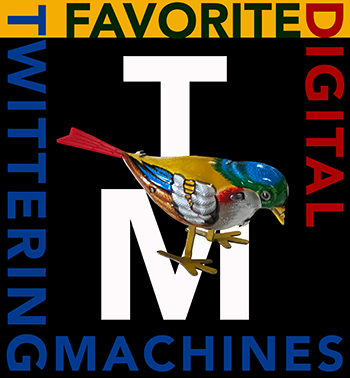 ---
Holo Audio on NOS vs OS
---
Holo Audio KTE May DAC
Price: $4998.00
Website: Kitsune HiFi