I'll have the fish, hold the chips. Something I've never said but I couldn't resist playing with Mola Mola's fish themed names and the fact that the Tambaqui DAC does not use a DAC chip for D to A conversion.
Instead, Tambaqui's designer Bruno Putzeys uses a proprietary in-house designed two-board DAC solution that doesn't function like a Delta-Sigma or resistor ladder DAC.
Here's Mola Mola's explanation:
On the first board, all incoming digital audio is upsampled to 32bit/3.125MHz and converted to noise shaped PWM [Pulse Width Modulation]. On the other board are two mono DACs, in which a discrete 32-stage FIR [Finite Impulse Response] DAC and a single-stage 4th order filtering I/V converter, convert the PWM into analogue with a breathtaking 130dB SNR.
Breathtaking, as Mola Mola explains, because Delta-Sigma-based DACs offer, at best, 21 bits of resolution [footnote 1] where the Tambaqui's SNR of 130dB translates into a resolution of 22 bits, near the theoretical limit for 24-bit files and far beyond that of even quad-speed DSD. The Tambaqui also reclocks all incoming data using a home-grown asynchronous upsampling algorithm where the signal's frequency stability becomes wholly determined by the internal clock.
Backing out of the inside of the Tambaqui's insides, we find a number of digital inputs around back including Network (Ethernet, Roon Ready), 2x S/PDIF (Toslink and BNC), AES/EBU (XLR), USB Type B, and I2S over HDMI. Bluetooth (SBC, AAC, APTX, LDAC) input is also provided. The Tambaqui's Network and USB inputs are capable of handling PCM resolutions up to 24bit/384kHz and DSD to DSD256 (Native and DoP). Analog output is offered via balanced XLRs only. For those who can't run balanced, a pair of XLR to RCA adapters will solve this non-issue. The Tambaqui's 6.3mm and balanced XLR 4-pin headphone outputs also reside on the unit's back panel along with the IEC inlet. While I'm not a fan of rear-mounted headphone jacks, I'd imagine most people plug their 'phones in and forget about the connection's location.
The front panel has four equally sized small silver buttons for input selection or, when run in Direct Mode, buttons 3 and 4 turn into your volume control (up/down) while button 2 becomes your input selector. These same buttons also function as Mute buttons for the active input when not running in Direct Mode. There's also an LED for each button, a centered circular display (Volume level and Input), and a centered power LED up top. You can also control the unit using the provided remote, the free Mola Mola app, or Roon's volume control for Roon users. There's also an optional Mola Mola Premium Remote for owners of other Mola Mola components like their Makua preamplifier.
The Mola Mola remote app for iOS and Android devices allows for more than volume control including changing the presets, changing the operating mode from the default Preamplifer Mode where the internal volume control is engaged to Direct Mode which bypasses said volume control. The remote app also provides Level Offset for matching output level with other sources, Polarity Invert, Balance, Display Brightness, and Maximum Output Line levels (6V Default setting, 2.2V-10dB attenuation, and 3.0.6V-20dB attenuation).
I find the Tambqui's size — 200mm (W) x 110mm (H) x 320mm (D) — shape, and build quality to perfectly match my sense of a job very well done. The curvaceous matte aluminum and black chassis exudes quality without relying on bling. Nice. The review unit was kept safe from shipper-rage by a Pelican hard-case inside a standard doubled cardboard box. Nice.
For the entirety of this review I used the Tambaqui's Network / Ethernet input with Roon controlling playback.
Vive La Différence
Here's the thing about different DACs — they sound different. But different does not always equate to better, or worse, which is why we need to listen to DACs over time in our own system before we can talk about how it sounds or how it compares to other DACs. I'm always amazed when people come to quick conclusions about a hifi component after minutes of listening time in an unfamiliar system, sitting in an unfamiliar room, using unfamiliar music. If there's any voodoo in hifi, that's some mighty mojo at work right there.
The Tambaqui's overall presentation is dense and taught, muscular is a descriptive that kept coming to mind, coupled with rich texture and tone. It is also seemingly silent in that music plays out in a very precise, super well defined space. If there's spatial information encoded into your music, the Tambaqui will pull it out and re-present it in your room with near-physical presence. This sense of control touched the entire frequency range from way down low to the tippy top for an even-handed presentation of music's full voice.
Unlike many DACs I've had here in the Barn, the Mola Mola does not sound etched or flat, nor does is make cardboard cutouts of music's fuller form. While there is plenty of apparent resolution, bettering most DACs I've heard, the Tambaqui never bites with digital brittleness. Which gets me back to this DACs ability to imbue what was once data with music's original body and voice. In my experience, that's no mean feat as I'm talking about giving life-like dimensionality to each voice in a recording, the byproduct of the myriad factors that make a tenor saxophone sound different from an alto saxophone, for example, including the instrument's size, scale, tone, and texture.
The Tambaqui is more than capable of unraveling even the most complex music with ease without even a hint of stress or confusion. FKA twigs' "Figure 8" from the EP MELL155X runs rife with a range of backing electronic sounds that ebb and swell and the Tambaqui remained cool, calm, and collected through it all, unraveling even the crushingly noisy bits with great clarity. For a wilder analog ride, the Tambaqui kept me firmly strapped in for the roller coaster that is Alfred Schnittke's Faust Cantata conveying this manic music with its full force.
Like the recently reviewed, and comparatively priced, totaldac d1-tube DAC/Streamer, the Mola Mola reproduced all of the subtle voices on Tom Waits' "I'm Still Here" from Alice with distinction. Getting back to difference, the totaldac is comparatively more alive sounding, with more sparkle and energy. Pluck has more pluck, strings sing out with more sheen. But the totaldac's overall presentation is more diffuse as compared to the Tambaqui which is more solid and forceful. That said, the totaldac sounds more spacious, extending further from the speakers in every dimension. I imagine some people might call the totaldac 'sloppier' or less precise and I wouldn't argue the point but I would argue that some people might prefer this kind of presentation.
This gets us to system sound. I used the Tambaqui with the Ayre EX-8 (via XLR), Kora TB140 (RCA), and Line Magnetic LM 845iA (RCA) integrated amplifiers all driving the DeVore O/93s and found that my favorite dance partner for the Tambaqui was the hybrid Kora. For my tastes, the Ayre / Mola Mola combination offered a bit too much of a good thing in terms of resolution and clarity where music could adopt a hardness that I found distracting. With the Kora, this apparent hardness dissipated into a more lush and vibrant sound. The beast of an amp that is the Line Magnetic 845iA / Tambaqui combo could also lean toward that nearly too forceful side, sounding more strident than suites my fancy.
Of course these are comparative traits and I very much doubt that someone listening to any of the above pairings would feel short-changed. I'll go out on a limb and suggest that the Tambaqui may very well be reproducing music with greater fidelity as compared to the totaldac so if this is something you care about, Mola Mola would appear to be the logical choice. I will also add that the Mola Mola's build quality is far superior to the totaldac.
The Kora TB140 integrated amplifier can be run in Amplifier-only mode which aptly describes the ability to bypass its internal preamplifier. I spent time using the Mola Mola in Direct Mode with its fixed output as well as running it in Preamplifier Mode availing myself of its volume control. The differences I perceived between these modes were so subtle they're not really worth highlighting. While I did hear an ever so slightly richer sound when using the Kora's preamplfier, there's nothing about this comparison that can be translated into a more general statement regarding using the Mola Mola as a preamplifier. Besides, this is one of those options that's available if you pair the Tambaqui with an integrated amplifier or preamplifer so it's just that — an option so you can use whichever mode you prefer. If you're going to go direct into an amplifier, you can skip this entire paragraph.
Another benefit of the Mola Mola's tight grip is its way with rhythm. Music starts and stops with life-like precision which can make for as exciting a ride as your music allows. One of my favorite revenge tracks, a song that feels like a revenge film in its structure, is Grinderman's "When My Baby Comes" from Ginderman 2 which starts out slow and kinda easy but with a stuttering rhythmic tension, a portent of things to come. Warren Ellis gets madder and madder on violin, in both senses of the word, until everything explodes into a mash of sound and fury. Listening to this song can produce an adrenaline rush and through the Mola Mola it was as big a rush as I've experienced. Big, bad, and brawny. Nice!
That's not to say the Tambaqui doesn't do delicate because it certainly does. I suppose I've spent so much time getting here because I find this DAC's physicality to be its strongest suite, exceeding most DACs I've had or heard. While I'm not a Rolling Stones super-fan, another 'test track' on my Fun playlist is "Lady Jane" from Flowers. This song has a number of different acoustic voices, including 6- and 12-string acoustic guitar and harpsichord, and the Mola Mola sorts them out beautifully. While the totaldac offers more sparkle and apparent difference to each instrument's voice, the Tambaqui shifts that focus ever so slightly to body, weight, and drive. We're talking horses for courses, not better or worse.
I took the Tambaqui's 16mm headphone output for my customary short spin using the AudioQuest NightOwl headphones and found that all of the traits I ascribed in a system setting applied here as well. Music was presented with that same taught, clean, yet rich and driving sound that turns reproduction into experience. Listening to Boris' "Absolutego" from Dear had me smiling from being pleasantly pounded by Boris' signature big bold bone-crushing guitar (Boris should sell an effects pedal with that name).
As is my wont, I also played outside my Playlist exploring new music thanks to Tidal, Qobuz, and Roon Radio, which has the uncanny knack of introducing me to music I already own as if for the first time. When a system delivers music's full voice and breath and drive, which the Mola Mola did as well as any combination I've heard in-Barn, time (and troubles) dissolve into music-time which runs according to one's desire for more. There's nothing I enjoy more than exiting reviewer mode and entering music for music's sake mode where the system dissolves into sound.
A DAC Schooling
After spending real time with the Mola Mola Tambaqui DAC, it is easy to conclude that it is among the most engaging and full-bodied DACs I've had the pleasure to live with. It joins that small number of digital to analog converters whose performance transcends technology to present music with no strings attached.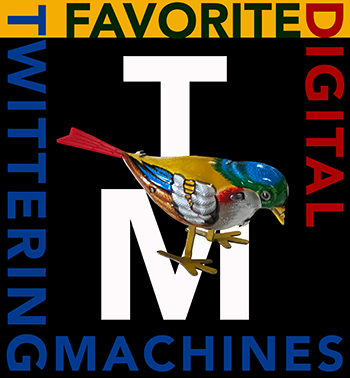 ---
1. see John Atkinson's measurements of the Weiss Engineering DAC502 in Stereophile where he states about the Weiss, "This implies a resolution of 21 bits, which is one of the highest I have encountered."
---
Mola Mola Tambaqui DAC
Price: $13,400
Company Website: Mola Mola
US Distributor's Website: GTT Audio