On September 6, 1976 a Russian fighter pilot decided to defect by landing his MIG-25 in Hokkaido, Japan. One relevant discovery found inside that MIG was the Russian 6C33C-B dual triode vacuum tube.
Built to withstand an Electro Magnetic Pulse resulting from a nuclear explosion that would fry things like a solid state amplifier, the 6C33C-B was used in the main radio unit of the MIG-25. As you'd expect, it's built tough.
Balanced Audio Technology came into being in 1995, co-founded by designer Victor Khomenko, who holds an M.S. in physics and electronics from the Leningrad Polytechnic Institute. The company's first amplifier, the VK-60 Power Amplifier, used four 6C33C-B dual triodes in the output stage and in the years between the VK-60 and VK-80i under review here, there were a number of power and integrated amplifiers from BAT all using the 6C33C-B. So it's safe to say that the VK-80i is the result of over 25+ years of refinement.
In an excellent interview for Stereophile from 1995, Robert Deutsche asked: "What's your view of the whole measurement vs listening issue?"
Khomenko answered:
The role of measurement in design is tremendous. You can't produce a good circuit without a very long and substantial series of measurements. The designer must be measuring as much as possible, and we do. You must know your circuit completely, and that's accomplished through measurements. Measurements are not as important in terms of published specs.
BAT co-founder Steve Bednarski added:
Our philosophy is that when we have to make a tradeoff between published specs vs sound, we'll go with what our ears tell us.
I'm reminded of the Listen/Measure switch found on some older Ayre gear, a kind of fail-safe switch that preempted people from concluding that the measurements performed by audio publications tell you everything you need to know about a hifi product and the abilities of their designer(s). In other words, some gear measures how it measures on purpose even though the bench results are less than…bench-worthy. "…when we have to make a tradeoff between published specs vs sound, we'll go with what our ears tell us."
The Balanced Audio Technology VK-80i Integrated Amplifier is a fully balanced design, as the company name suggests, that employs four 6C33C-B dual triodes in push-pull configuration for 55 Watts of output power into 4 and 8 Ohms. Four 6SN7s are used in the line/preamp stage, and for those who don't like to fiddle, you'll be happy to learn that the VK-80i employs BAT's 'intelligent auto-bias circuit' so you don't have to manually bias the output tubes. There's also a protection circuit (no fuses) that prevents owners from overloading the amp. Because if you have a VK-80i, you'll want to play it loud. The volume control in the VK-80i is a balanced ladder resistor design, offering 1dB steps.
The BAT VK-80i offers speaker taps for High (6–8 ohms), Med (4–6 ohms), and Low (3–4 ohms) output, offered to better mate with your chosen speaker. I'm a fan of trying different taps, when they're available, and finding the one that sounds best instead of sticking to the numbers. Call me a rebel (not really, seeing as speaker impedance is not a fixed number). One balanced XLR input joins three single-ended RCA inputs, but seeing as this is a fully balanced design, those single-ended inputs are treated as balanced signals once inside.
To my eyes, the VK-80i is a handsome muscular looking beast with its thick brushed aluminum multi-level chassis, rounded output transformer covers, arched 'handle', and angled cut-through lines that allow heat to dissipate from within. The front panel includes flush-mounted buttons for power, mute, and input selection, a centered display, and a large volume control knob. Weighing in at 45 lbs., you'll want to use at least two hands to move the VK-80i around. The included hefty all-metal remote offers volume control, input selection, the ability to step through three display brightness levels or turn it off, and Fade which gently lowers the volume level to zero.
One other thing about those 6C33C-B dual triodes—they do this in the dark.
I paired the BAT VK-80i Integrated Amplifier with the resident DeVore Fidelity O/96, Perlisten S5t (review), and the Dynaudio Contour 60i (more info) for a nice variety of resistance and reactance. My usual setup includes the Auralic ARIES G1.1 Streamer (review), totaldac d1-unity (review), Michell Gyro SE 'table/Michell T8 tonearm/Ortofon 2M Black cartridge, and Manley Labs Chinook Special Edition MkII Phono Preamplifier (review). All cables are from AudioQuest including ThunderBird interconnects, Robin Hood Speaker Cables, Diamond AES/EBU cable, and Thunder High-Current AC power cables plugged into a AQ Niagara 3000 power conditioner. The Box Furniture "Fallen A" held all components in style.
Every once in a while I come across a speaker/amplifier pairing that's so mutually beneficial it makes me want to dance. And sing. With the VK-80i driving the Perlisten S5t, listening was pure unblemished delight and so captivating and engrossing I could have danced all and every night of my time with them together. Rich, saturated, nuanced, delicate, and perfectly controlled, every piece of music I played through the Perlisten/BAT combo sparkled with musical life and energy, with sounds seamlessly transformed into deeply moving music, sound quality so captivating that the gear, Barn, and time faded away leaving me alone with PJ Harvey, Lesley Mok, Yaeji, Lankum, Nick Cave, Liv.e, and more.
To put it another way, if you're building a system and thinking about either the Perlisten S5t or the BAT VK-80i, you want to seriously consider both. Seriously.
Sometimes bigger is bigger and the Dynaudio Contour 60i are big(er). While it took more juice, i.e. higher volume, to get the Contour 60i singing, the VK-80i had no trouble taking over and making these tall towers stand proud, filling the Barn with thunderous sound.
Hawthonn, self-proclaimed disciples of Coil, make dark and eerie drone-based folk- and occult-inspired music. Hawthonn create sound spaces on Earth Mirror their 2021 album released on Ba Da Bing!, landscapes to explore at a slow walk of a pace full of mystery and delight. This is also BIG music, music that wants to be played at volume, loud enough to overwhelm and replace perception with extra-sensory music-inspired otherness. You know, occult-y (I dipped into the Yeats/Blavatsky/Tarot etc. version many years ago).
I did some tap dancing too, trying the different taps on the VK-80i to see which was friendliest when paired with the big Dynaudios. And the winner was High (6-8 Ohms), perhaps surprisingly, for its sweeter sound that still held a firm grip on the bottom end (I preferred the Med (4-6 Ohms) tap on the Perlistens). Thus settled in with Contour 60i and their punchy sweetness courtesy of the VK-80i, Earth Mirror sounded even more earthy and atmospheric, painting a huge sound image in Barn that felt physically present and entirely dimensional. Vast.
"Morpheus" from Kelly Lee Owens EP LP.8.2 is a new go-to 'test track' for its rubbery, throbbing bass, electronic sparkles, and Owens' reverb-laden vocals. With the BAT/Dynaudio paring, this track rattled the Barn's loose bits with Barn-shaking power, while sounding airy as all get out and superbly ripe from bottom to top. Gripping!
These traits—refinement, superb control, rich timbre, deep and thoroughly voiced bass—have now traveled with the BAT VK-80i on two different speakers suggesting they are inherent aspects of its sound. Let's try another pairing to test this theory.
You know I know the DeVore Fidelity O/96 inside out and upside down, having lived with them for years and having heard them driven by dozens of amps. They are the speakers that I know best, so they can tell me a lot about the amp that's driving them. And what they told me about the BAT VK-80i integrated amp, something I pretty much knew already, is—I love this amp.
Lesley Mok, "an improviser, composer, percussionist, and sound artist based in Brooklyn, NY," plays drums on her latest album, The Living Collection as part of a 10-piece ensemble performing Mok's compositions. This is jazz, at least that's what the notes tell me, albeit skeletal, searching, and rich of voice.
From the liner notes:
The Living Collection does and does not breathe together. Mok's compositions resist the urge to always unite the ensemble, instead opting for fluid and complex structures that often emphasize the tension within ideas, letting the sounds from each player reflect against one another, creating a kaleidoscopic texture that exists somewhere between an array of distinct voices and an indiscernible whole.
With the BAT tied to the DeVore's, each instrument—alto, soprano, and tenor sax, flute, clarinets, trumpet, trombone, piano, bass, viola, cello, and electronics—sound at once distinct in space and fully formed in voice while mixing and melding into one another to dizzying effect (if we listen in). Pace, timing, rhythm, and drive sounded as convincing as the real thing, keeping me glued to the red Eames chair, fixed into The Living Collection time. Lovely.
Is it still OK to like Lana Del Ray? I joke because her increasing popularity necessarily brings out the haters, those who feel they're too knowledgeable or too cool to like anything that lots of other people like. You know the type. Did you know that there's a tunnel under Ocean Blvd is her latest and it's chock full of famous guests (also guaranteed to raise some ire) including Jon Batiste, Bleachers, Father John Misty, Tommy Genesis, SYML, and Riopy. I find Lana Del Ray's words, voice, and music compelling with its lovely mix of serious fun sad-to-worse-than-sad moods.
And her voice through the DeVore's driven by the VK-80i sounded sweet, rich, full and entirely embodied in Barn, that kind of reach out and touch it quality that some people attribute to triodes. Who am I to argue? Once again, this music was presented as a vast sweeping expanse of sound, lush and flush with full voice, soul stirring drive, and speaker-dissolving control. Stunning.
The Balanced Audio Technology VK-80i integrated amp has been around for a few years, first introduced in 2020, and I am surprised that it's not more of a thing. You know, one of those hifi products that people speak about in hushed voices, lowering level to add gravity—Ah yes, the VK-80i. I'm surprised because, after putting it through its paces with three different (in many ways) speakers, the VK-80i's voice, its sound, rang out loud and clear and that voice sings music as sweetly and with as much authority as I've heard.
I went from being impressed by the Balanced Audio Technology VK-80i to falling in love over the course of its nearly 2-month Barn residency. With most review gear there's a getting to know you period, which happened here but it mainly centered around a single question—what the hell took me so long to hear this?
Now that I have heard the BAT VK-80i, in detail and over time, it easily moves onto my list of favorite amplifiers. It could very well become your favorite, too. Wholeheartedly recommended with a triode cherry on top.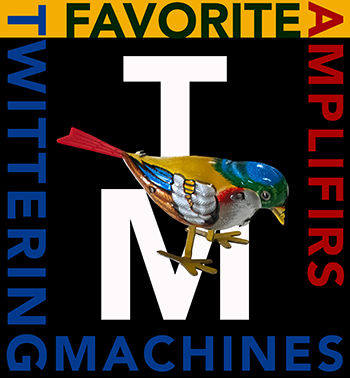 ---
BAT VK-80i Integrated Amplifier
Price:  $11,995
Company Website: Balanced Audio Technology
US Distributor: MoFi Distribution
Specifications
Output per channel at 8Ω/4Ω: 55W
THD at full power: 3%
Frequency response: 8Hz to 200kHz
Input impedance: 215 kΩ
Tube complement: 4x 6SN7, 4x 6C33C-B
Power Consumption: 400W idle, 800W full power
Remote included: Yes – all metal
Signal inputs: 1 XLR, 3 RCAs
Volume control: Resistive ladder, 90 steps, 1dB per step
Dimensions: 17″ W x 8″ H x 16″ D
Weight: 45lb