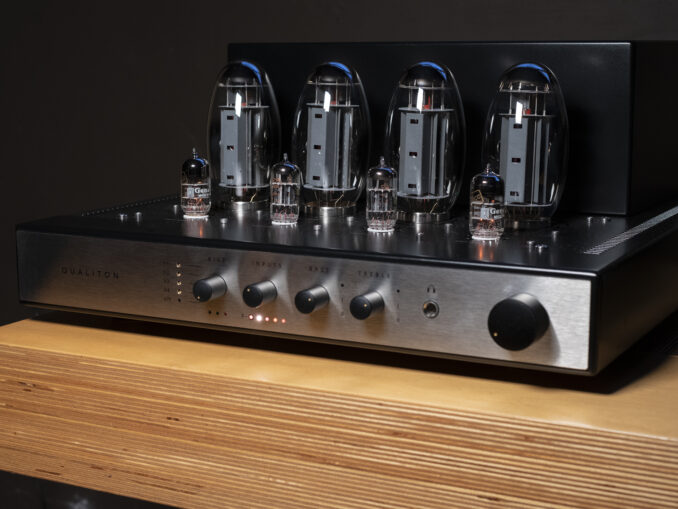 Back in my early Bennington College days, a local bar just across the Vermont border in NY State decided to make Thursdays dance night. They were clearly trying to attract a Bennington crowd and it worked.
I remember the first dance night. I arrived well into the evening, dance music blaring from the strained sound system, to find a very crowded smoky dance floor filled with all manner of Bennington types moving with a kind of energy that felt like escape – as if these kids had been locked up in a tight box and dance night was the first time they'd been let out in years.
You didn't see this, but I put air quotes around "dance". Have you ever seen modern dance majors dance to dance music? I have, and here in a local beer and shot joint in NY State the dance majors had room around them, like a force field, because their movements appeared to involve an exploration of space more than a shift and shimmy to the beat. In some ways, the beat didn't seem to influence their movements at all, all arms and legs and twisting torsos.
Mix in a bunch of hard core punks, the chic set from either coast, sons and daughters of the rich and famous and powerful, a few locals, and some of us suburban strays and you've got a spicy jambalaya that no one in their right mind would ever consider putting together in one serving. Except here at a local beer and shot joint in the middle of nowhere NY State.
Have you ever heard a tube amp? I've heard a bunch and if I were to throw a tube amp party here in the Barn, inviting as rich and varied a group as that beer and shot joint in NY State, we'd have as spicy a jambalaya of different sounding amps as dancing Bennington kids. When we say "dance", it could well mean a world of difference in movement. When we say "tube amp", it could well mean a world of difference in sound.
The Audio Hungary Qualiton X200 Integrated Amplifier uses vacuum tubes in all of its amplification stages — 2x 6922s in the input stage, 2x 12AX7s in the driver stage, and 4x KT120s (or KT150s) in the output stage. Output power using the stock KT120s is rated at 100 Watts per channel, i.e. a lot of power for tubes. Of course this kind of output power means we're also looking at a push / pull circuit, the hard core punk of tube topologies. Audio Hungary winds their own transformers and based on size and weight, I'd call them beefy.
The X200 has a few relatively uncommon tricks up its sleeve. These include a (welcome) MM (Moving Magnet) Phono Input, Line, Sub, and EQ outputs, RCA and XLR Direct Inputs for use with an external preamp (or DAC/Streamer with volume control), Bass (+5.6 dB / +7.6 dB) and Treble (+6 dB / +8 dB) boost controls (yes, tone controls), and a headphone amp. These are joined by four single-ended line level RCA inputs. The associated product manual is nicely done and I recommend a gander if you want more info on the ins and outs.
The X200 weighs about 50 lbs and its built like a well built tube amp. Nothing particularly fancy, but sturdy and nicely put together. Audio Hungary includes a tube cage which I chose not to use because I like looking at the tubes while they dance, especially at night. My only complaint, and it's a minor quibble, is with the brightness of the input LEDs — they are, to my eyes, way too bright, calling undo attention to an insignificant detail, while drawing attention away from the subtler beauty of those glowing tubes. The included remote weighs more than some switching amps, offers remote control of volume and mute, and has a strip of leather running down its backside to protect your furniture from its heft. Nice!
I lasted about a week using the stock tubes in the X200 — new production Tung-Sol KT120s and Electro Harmonix 6922s and 12AX7s — but a box from Mark Sossa of Well Please AV, the US Audio Hungary distributor, beckoned because it contained a quad of new Tung-Sol KT150s and some sweet NOS 6922s and 12AX7s. I rolled in these replacement tubes, adjusted the bias of the KT150s using the front panel controls which takes all of a minute or two, and quickly decided these replacements were in fact upgrades and they would remain in the amp for the duration of my listening time. What did they do to the X200's output sound? Basically they offered improved bass response, both bolder and better controlled, a richer timbral palette, and improved micro detail or what I like to call nuance. Clearly better.
When reviewing integrated amplifiers, I like to use a few different pairs of speakers, ideally as different as possible to get a better gauge on how the integrated amplifier adapts to different loads and different voices. The current crop of speakers in Barn offered a very nice array from the relatively simple and easy to drive single-driver Fern & Roby Raven III, to the also easy to drive two-way DeVore O/96, and the bigger brawnier EgglestonWorks Oso (review). The X200 had no problem controlling these speakers, so power was more than sufficient in each case. I fed the X200's phono input with the output from a Technics 1500C Turntable fitted with the stock Orotofon Red Cartridge which is in for a review that will appear on darko.audio. On the digital front, the resident totaldac d1-tube DAC/Streamer and review samples Ideon Audio Ayazi MK2 DAC & 3R Master Time Black Star took turns sending the converted bits to the X200's line level input.
The Qualiton X200 sounds big and powerful, even huge when the recording demands it, like the sumptuously quirky "Rain" from Smerz's sumptuously quirky album Believer. The sound image was nicely delineated, with a very real sense of space and scale, things I attribute to resolution. Bass was also big and powerful, even huge when the recordings calls for it, but things never get too wooly even when things get "wet, filthy, and disgusting" on "Spit" from Show Me The Body's Corpus I.
There's plenty of sparkle and delight in the X200's ouput, and music's heart and soul, i.e. tone, is rich but not overly saturated. If all of these descriptions makes you think, Sounds like a beam tetrode kinda sound, I wouldn't argue the point (for a change). I used to own (and love) the Shindo Cortese F2a, which is also a beam tetrode, and it had a similar muscular lit up sound. Memory suggests the Shindo amp offered more immediacy, that sense of the music being made right there in front of you, a kind of magic, that the Qualiton contains albeit to a lessor degree.
I spent of most of my time listening through the DeVore O/96 because I know them well and love everything they do, and the Qualiton proved to be a great dancing partner. While the X200 did not deliver the same brutish bold beauty on tap from the Line Magnetic LM-845iA Integrated Amplifier (review), which uses pair of 845 triodes for about 18 Watts of output power, it did sound a bit tighter overall with more control from top to bottom. I do not hear these differences as being better or worse, rather flavors of reproduction that are equally valid. If we want to get all kinds of crazy with comparisons, the recently reviewed Constellation Inspiration Integrated 1.0 delivered more resolution, more delicacy, and more immediacy with a more convincing sense of space, scale, and timing. That's what $16.5k can get you.
The X200's built-in phono stage made my records sound just lovely coming from the Technics SL-1500C turntable. I'm not sure I've ever heard a terrible phono stage but I suppose they must exist. Listening to a few of my favorite records — Jessica Pratt's self-titled debut, Sonny Rollins Freedom Suite, and the Budapest String Quartet's take on Beethoven's Quartet No. 14 in C-Sharp Minor, Op. 131 on Columbia Masterworks (MS 6385) from the late quartets, which is some of my favorite music period. From simple folkie guitar and vocals, to the supergroup trio of Rollins, Oscar Pettiford, and Max Roach, to achingly lovely strings the X200 reproduced the sounds and emotions of these fine LPs in an engagingly powerful manner. Always in control, with a nice amount of tone saturation and air. Splendid, really.
I spent the better part of a few weeks letting Roon assist my musical wanderings and I never got the sense that there was something missing from the experience when taken as a whole. As I mentioned, different integrated amps will get you a shift in focus in the case of the LM 845iA or even more of most everything with the much more expensive Constellation Integrated 1.0, but the Qualiton X200 offered a nicely balanced and rich presentation on every speaker I paired it with. Its output power makes it compatible with more speakers than the Line Magnetic, so you don't need to limit its pairings to high(er) efficiency designs. The X200 can also kick some drums, keeping time with the frenetic energy of Milford Graves on Sam Amidon's "April" from Following Mountains.
I took the AudioQuest NightOwl headphones for a test drive with the X200, kicking off with this same track from Sam Amidon and Milford Graves because I love this quirky late recording of Milford. I moved to Einstürzende Neubauten's second LP from 1983, The Drawing of O.T. (a recent vinyl purchase) and it was readily apparent the X200's phono stage shares many of the speaker outputs sonic traits – great punchy control of even the boys from Berlin's most hair-raising blasts. I was also happy to find that inserting the 1/4" jack from the 'Owls muted the speaker output, a feature I see as being sensible. On that note, I did not use the X200's tone controls for more than a minute just to test them out because I don't see the need for them with 'phones or speakers. I suppose you could make a use-case argument in their favor, I just don't have one.
Taking stock of the Qualiton X200, this integrated from Audio Hungary consistently delivered real punchy power and control coupled with a big rich sound with the three speakers I paired it with. Add in output power that will dance with most reasonably designed speakers, a better-than-fine-sounding phono stage, a fine sounding headphone amp,  the option to grow your system by adding a different preamp, although I do wonder why you'd choose to do so, and we're looking at a very appealing package.
The Qualiton X200's plus column adds up to an integrated amplifier I can recommend without reservation, offering tube sound that defies most cliché's you've heard about tube sound. Let's dance!
---
Audio Hungary Qualiton X200 Integrated Amplifier
Price: $6499
Specifications
Preamplifier
| | |
| --- | --- |
| Input impedance – Phono | 47 kOhm || 120 pF |
| Input impedance – Line | 25 kOhm || 10 pF |
| Max. input signal – Phono | 40 mV (f = 1 kHz) |
| Max. input signal – Line | 8 V |
| Gain – Phono | +46 dB (f = 1 kHz) |
| Gain – Line | 0 dB |
| Max. deviation from RIAA curve – Phono | +/- 0.5 dB |
| Frequency response – Line | 4 Hz to 1 MHz (-3 dB) |
| Total Harmonic Distortion – Phono | < 0.03% (f = 10 kHz) |
| Total Harmonic Distortion – Line | < 0.001% (f = 20 Hz to 20 kHz) |
| Total Harmonic Distortion – EQ | < 0.002% (f = 20 Hz to 20 kHz) |
| Signal-to-noise ratio – Phono | > 60 dB (1 V, without A-filter) |
| Signal-to-noise ratio – Line | > 90 dB (1 V, without A-filter) |
| Signal-to-noise ratio – EQ | > 90 dB (1 V, without A-filter) |
| Bass boost in setting I – EQ | + 5.6 dB |
| Bass boost in setting II – EQ | + 7.6 dB |
| Treble boost in setting I – EQ | + 6 dB |
| Treble boost in setting II – EQ | + 8 dB |
Amplifier
| | |
| --- | --- |
| Name | Value |
| Rated output power | 2 x 100 W |
| Input impedance, Direct balanced IN | 20 kOhm |
| Input impedance, Direct unbalanced IN | 10 kOhm |
| Input sensitivity, Direct balanced IN | 460 mV, to rated output |
| Input sensitivity, Preamp IN | 460 mV, to rated output |
| Input sensitivity, Phono IN | 2.25 mV, to rated output |
| Gain | +35.5 dB (RL = 8 Ohm) |
| Frequency response | 27 Hz to 70 kHz (-3 dB, rated output) |
| Total Harmonic Distortion | < 0.5% (f = 1 kHz, rated output) |
| Signal-to-noise ratio | > 100 dB (RL = 8 Ohm, rated output) |
| Load impedance | 4 to 8 Ohm |
Headphone
| | |
| --- | --- |
| Name | Value |
| Rated output power | 2 x 0.3 W (RL = 32 Ohm) |
| Gain | -6 dB (RL = 32 Ohm) |
| Frequency response | 4 Hz to 1 MHz (-3 dB) |
| Total Harmonic Distortion | < 0.008% (RL = 32 Ohm, 0.125 W) |
| Signal-to-noise ratio | > 95 dB (RL = 32 Ohm, rated output)) |
General
| | |
| --- | --- |
| Name | Value |
| Number of input ports / channel | 1 unbalanced Phono IN |
| | 4 unbalanced Line IN |
| | 1 unbalanced Direct IN |
| | 1 balanced Direct IN |
| Number of output ports / channel | 1 unbalanced Line OUT |
| | 1 unbalanced Sub OUT |
| | 1 unbalanced EQ OUT |
| | 1 unbalanced Phones OUT |
| | 1 balanced Power OUT |
| Tubes required | 4 x KT120 (KT150 or KT170 optionally) |
| | 2 x 6922 |
| | 2 x 12AX7 |
| Weight | 23 kg |
| Dimensions | 43 x 47.5 x 20 cm |
| Power requirement | Idle: 200 W, Maximum: 720 W |
Company Website: Audio Hungary
US Distributor Website: Well Pleased AV