When it comes to pleasure purchases, I want it all.
HiFi is, along with any number of other things, a pleasure purchase in my book. With no guilt attached. Feeding ourselves music with an ear toward the quality of reproduction also falls under the category of mental health, for me, and I also happen to care about the look of things. In my ideal world, a piece of hifi kit will not only offer the kind of performance that moves music into the Barn that moves me beyond the concerns of the day, it will also make my eyes happy when they're open long enough to look its way. Pleasure in form and function.
I have sung the praises of integrated amplifiers for years, and of late even streaming integrated amplifiers, because part of me loves simple. Throw in a phono stage that's not an afterthought, and I get weak in the knees. You had me at EQ Curves.
The Mola Mola Kula is a one and done kinda Integrated Amplifier as far as I'm concerned because it delivers exceptional audio quality from its line inputs, from its optional streaming DAC, and from the optional Phono stage. And it packs all of this music-providing pleasure in a zen-like frozen wave of minimal sculpted loveliness. Sans glitz.
The centered volume control moves with the mechanical surety of a safe dial with the attendant clicks, the bead-blasted aluminum 'wave' transforms light into a soft glow, while the black side panels appear to hold that wave frozen in time. Six white LEDs, 3 on either side of the volume control, indicate the active input and complete the visual picture. A lovely tongue depressor-sized aluminum wand remote is included.
A total of 3 balanced and 3 unbalanced inputs reside around back along with 3 toggle switches to select between XLR and RCA along with a single pair of speaker binding posts. The review unit came fully loaded so you can also see the DAC module, based on the company's acclaimed Tambaqui DAC, far left with its AES, USB, Toslink, and Ethernet inputs. The Phono board hides inside and can be set to be part of any, or all, inputs, which can also be set, via the Mola Mola app for iOS and Android devices, to function as Line or Direct inputs, the latter bypassing the Kula's volume control to be used with sources that have their own. If you decide you prefer things that way.
I loaded up the Mola Mola app on my iPhone and iPad, I tend to use both, and had everything up, set, and running within a few minutes. I went with the default input assignment for the DAC and set the phono stage to Preset 3, a lucky number, and adjusted the Load Resistance, Capacitance, Gain (Sensitivity), etc. to match the Ortofon 2M Black MM cartridge mounted on my Michell Gyro SE 'table. Jut for kicks, I spied the long list of EQ Curves and dreamed of a day when I'd actually need to use them, some time off in some other distant future where I sit beside a fire and play mono records from my endless collection, like a streaming service captured in shellac and vinyl.
The Kula has a number of additional features and settings accessible through the app including Volume Offset for each input, Mono, and Phase Inversion, and I suggest a long look at the Kula manual for the full details.
I used Roon to control playback for the duration of the review period, which also means I used the Kula DAC's Ethernet input. The DeVore Fidelity O/96 took care of the final conversion bringing music into the Barn for the majority of review time. Cabling consisted of a run of AudioQuest's Diamond Ethernet cable, Robin Hood Speaker Cables, and a Thunder High-Current AC power cable plugged into the AQ Niagara 3000 Power Conditioner. The Michell Gryo SE's phono cables are hard-wired.
Before inserting the Mola Mola Kula into my system, I was listening to my Leben CS600 integrated with a quad of Genalex Gold Lion KT77s pushing out 32 Watts of power. And I will admit that part of me, albeit a not very rational part, was expecting a bit of a let down. The Leben has been one of my favorite integrated amps for damn near a decade and you could say we've gotten very comfortable, having lived together for many years. Among many other things, the Leben imbues music with a spark of life quality that I find entirely enticing coupled with big body, effortless power, and rock solid control. So you can imagine my surprise when the Mola Mola Kula and its Class D power stepped in and sounded like a sibling. As if they were birthed from the same family tree! Sacre bleu! Mon Dieu!
Maria BC's debut album Hyaline is, among other things, atmospheric with a capital 'spheric. By the time we ease into the second track "April", electric guitar and layered vocals exist in a cavernous space with sounds defining distance and shape like bats sizing up a new cave. With the Mola Mola Kula providing D to A conversion and power, the DeVore's rang out with stunning clarity and heft, turning sound waves into the physical embodiment of voice, guitar, and cavern, with the kind of resolution that draws one's attention into the finer details of music-making as opposed to the finer points of sound and effect. There are any number of elements on Hyaline that are not produced by instrument or voice and they all add to Hyaline's mystery and atmosphere and the Kula reproduced every sound, bump, scrape, and rattle with perfect precision, scale, and place. I've come to attribute this kind of clarity that defines the smallest detail coupled with dynamic shock and macro power with a very quiet component, one that doesn't douse details in the mire of self-noise.
This kind of clarity sounds nothing like the artificial edginess that some digital replay can exhibit, where music feels as if it's cut from a slab of glass with a laser, leaving a thin, threadbare silhouette of sound. Ick!
Apparently, Maurizio Pollini's take on Beethoven's Late Piano Sonatas caused a scuffle in some classical corners but I am happily ignorant of such things as my relationship to this music is one of pure admiration and amazement. I am an admitted fan of 'late' works in general, with Beethoven's late string quartets, Schubert's last piano sonatas, and Chopin's late works (also as performed by Pollini) sitting among my favorites. Here we have pure magic and delight, an only ten fingers? defying display of artistry wrought from an instrument anyone can pound on. Sometimes I like to think of the difference between me sitting at a piano, untrained and ill-prepared, and someone like Pollini as a depiction of the limitless gulf that can exist between people and what we actually do. What we make, what we produce. I find this picture humbling and inspiring at the same time, as if our own limits are defined more by fear than facility.
In any event, solo piano music such as this contains a universes of sounds, movements, and moods and the Mola Mola Kula produced an inspired and seamless reproduction in Barn with that spark of life quality I've grown addicted to. Listening through this 2 hour+ work one cannot help but be transported out of time and body to places of pure delight. Power, grace, body, and finesse resounded in the Barn like dancing spirits en route to places unknown and beyond. Bravo!
Listening to records is different than listening to files, and arguing over which is better makes less sense than arguing over day versus night. They are, in any number of ways, different experiences albeit different experiences that share the common goal of reproducing music, ideally in a manner that connects us directly and completely. Or to put it another way, I enjoy both.
I cracked open Kali Malone's Living Torch LP for a spin on the Michell Gyro SE sporting the classic Ortofon 2M Black cartridge to see how the Kula's optional, I might argue that point, phono stage handled vinyl. Way back when I paid attention to such things, let's call it my hifi martyr period, I read about all kinds of reasons why vinyl sucks as a music playback medium. And the kindest conclusion I can draw about the proponents of that position suggests these people weren't doing it right. Other explanations necessarily involved a knowledge of psychiatry, another thing I lack, so I won't bother guessing as to the cause of the error of their ways.
From the liner notes:
'Living Torch' was composed in Paris between 2020 and 2021 and played on trombone, bass clarinet, sine wave generators, Éliane Radigue's own ARP 2500 modular synthesizer(!), and the Boîte à bourdons (bumblebee box), a custom-made motor-powered drone instrument inspired by the hurdy-gurdy and the Indian shruti box.
This is minimal, slow moving music that relies on subtle shifts in timing and timbre to create a meditative state in the listener, a slowing of the senses that heightens awareness. It also draws a cathedral-sized sound image and the Mola Mola Kula proved to be an expert draftsman, with equal skill in fine lined detail and monumental structural strokes. Tone, presence, body, and hummingbird-like speed joined forces to remake this music in full form in Barn.
For reasons largely unknown to me, I prefer listening to traditional blues on vinyl so much so that I rarely listen to it in digital form. Perhaps one reason is I've been listening to records like The Great Blues Men for more than 50 years and records, their physical presence, can act like signposts, markers defining where we've been, where we are, and all that space in between. I bought The Great Blues Men back in the 1970s, soon after it was released, because I'd read that Jimi Hendrix was influenced by the blues. A wonderful collection of artists and songs, The Great Blues Men was the beginning of my education in the Blues and listening to this record today brings me back to a youthful me sitting in my bedroom trying to play along on my Guild Madeira.
While sounding seemingly simple, this music lives and dies in timing—on, in, and around the beat—along with tone, texture, and inflection where the slightest hesitation or jump creates tension and release. Back around this same time I had the great pleasure of seeing Muddy Waters live, a solo set with him sitting on a stool as the opening act for Eric Clapton. While Muddy Waters felt like a force of nature, Eric and his band sounded like music-making toys you'd find in a cereal box.
The Mola Mola Kula playing through the DeVores presented the worlds of difference between John Lee Hooker, The Reverend Gary Davis, Mississippi John Hurt, Fred McDowell, and Robert Pete Williams, to name but a few from this fine collection, each with their distinct voice, style, and character on full display. While I'm sure you can buy an outboard phono stage that will better the Kula's, I see no reason to go down that road here, all things considered. The beauty of simplicity is completeness, among other things, and allowing ourselves to get off of the "what if" train of endless 'upgrades' is a reward that replaces anxiety with the enjoyment of music.
While we're here, I know some people advise against streaming integrated amplifiers for fear of missing out on some digital future. . .thing. You know, even though you may love, love, love what you're hearing from your hifi, you should replace that joy with worry that some day, some how, some digital thing may make you regret all of that enjoyment. Or something along those lines. I'm not a proponent of this way of thinking and prefer to live in, and fully enjoy, the moment. The thing about moments is they don't last forever and we never know when ours will end.
If it isn't painfully clear, I love the Mola Mola Kula Integrated Amplifier for its way with music from digital and analog sources. It delivers a completely satisfying and thoroughly engaging experience with no caveats attached, all wrapped in an elegantly appealing package that nearly transcends function. I wholeheartedly recommend the Mola Mola Kula for anyone in search of pure pleasure for the ears, eyes, heart, and mind and can easily see it forming the foundation of a last and much loved system.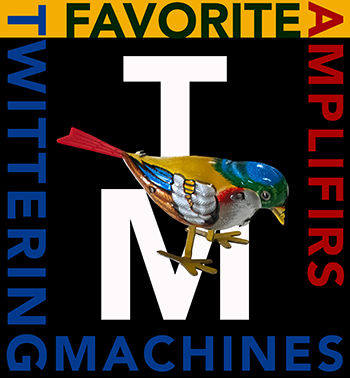 ---
Mola Mola Kula Integrated Amplifier
Price: $15,055 | Optional DAC: +$8500 | Optional Phono: +$3000
Company Website: Mola Mola
Us Distributor Website: GTT Audio
Specifications
I/o
3 balanced and 3 unbalanced inputs, selectable by switch and software
2 Pairs of Furutech binding posts. Directly connected to the amplifier PCB using Kubala·Sosna cable.
All inputs routable through optional processor boards like the phono stage
Processing balance and input gain offset
Phase invert and mono sum
Full software control of routing and processing
Mastering mode
Performance
Maximum input level: 20dBu (7.75Vrms)
Input impedance: 100kohm
Unweighted Signal/Noise Ratio: 113dB
Output power: 2x 150W/8R, 2x 300W/4R
Distortion (THD) @1kHz: 100W/8R & 200W/4R <0.0004%
Output Impedance: 2mΩ – 7mΩ (20-20kHz) (measured directly on binding posts)
Bandwidth 50kHz @ -3dB
Gain resolution: <1dB, better than 0.2dB over normal listening range
Control
6 programmable presets
(premium) Remote control
Mola Mola Remote app
Roon Ready (if DAC option fitted)
Add-ON
Mola Mola Phono stage
Mola Mola DAC
Dimensions and Weight
420mm (W) x 110mm (H) x 370mm (D). Depth includes volume knob and connectors. 11kg