My history with Mytek dates back to RMAF 2011, where they debuted the Stereo192 DSD DAC. At the time, this DAC represented a rather large leap toward the affordable in DSD-capable DACs.
This tradition of value, the old bang for a buck hack, remains a Mytek hallmark and the Liberty DAC II represents the company's most affordable digital to analog converter. As was the case with the Stereo192 DAC, the Liberty is also more than a DAC.
The Liberty DAC II packs an ALPS digital volume control and headphone amp inside its 1/3 rack package. Just add amp and 'phones. The Liberty supports any and every digital file format and resolution you care to throw at it including MQA using the ESS ES9038 chipset for D to A conversion. There are five digital inputs (USB, AES, 2x Coax S/PDIF, Toslink) and both single-ended RCA and balanced XLR outputs.
One important change for the Liberty DAC II sees an oversized 60W linear toroid employed in the power supply, compared to the old switch mode supply. I say important because Michal Jurewicz, Mytek's Chief Designer and Founder, explained to me at the last Capital Audiofest how this change improved the performance of the new Liberty DAC II by a significant margin including tighter bass and less distortion. I mention this because it's worth noting and goes some way in pointing out why focusing on the DAC chipset inside a DAC misses the bigger and more important picture.
The Liberty's front panel is fairly full with a 1/4" headphone jack, dual function power/input select button, LED indicators that display the active input, resolution and class (PCM/DSD/MQA) of the incoming audio signal, and a nicely sized volume control with matching LED level indicators wrapped around. There's an embossed honeycomb pattern on the left and right sides of the faceplate, which lends the Liberty DAC II a bit of subtle flair, which I find more than welcome compared to any number of dull looking generic boxes that are content with an unadorned slab of metal. The Liberty DAC II ships with an Apple remote.
The Mytek Liberty DAC II lived in a few system contexts during its stay in Barn. These included the review Qln Prestige Five speakers (details) driven by the Constellation Audio Inspiration Integrated 1.0 (review) and review Kinki Studio EX-M1 Integrated Amplifier (details), and the DeVore Fidelity O/96 driven by the Constellation. All cabling was from AudioQuest and included the new Firebird interconnects.
I fed the Liberty DAC II bits in two ways—directly from the USB output of a Raspberry Pi 4B (review) and from the AES output (using an AudioQuest Diamond AES cable) of the Denafrips IRIS DDC (review), which received its signal from the same Raspberry Pi 4B. I will cover the fact the I find the Pi's USB output to be less than inspiring but I wouldn't expect a lot more for $70 all in. With that in mind, the majority of my Liberty review time was spent with the IRIS in the system. This Pi runs on RoPieee, an excellent choice for turning a Pi into a Roon Endpoint, aka streamer, and I used Roon to send music from locally stored files and streams from Qobuz and Tidal, with a little Internet Radio (WPRB) thrown in for good measure.
As you may have noticed, the system contexts for the Liberty DAC II found it in fairly pricey company. The explanation is two-fold—by mixing and matching review gear as a system I can multitask, and the Liberty DAC II held its own nonetheless. Let's hold onto that last thought.
I've had the pleasure of spending real time with a number of Mytek products over the years including the Stereo192 DSD DAC, the original Brooklyn DAC and Brooklyn Amp, and the Manhattan DAC so I think I have a fairly good grip on the historic Mytek sound. And the Liberty certainly fits in that family, offering a very clean, precise, and well-nuanced sound that doesn't leave one wanting in terms of apparent resolution. What I found to be pleasantly surprising in the Liberty's sonic arsenal was a lovely hint of plumpness, with tone colors and textures feeling very nicely fleshed out, adding up to a very engaging way with any music you send through it. To put in another way, the Liberty DAC II does not even have a hint of thin about it.
Wet Leg's eponymous debut album is a delightful romp around attitude rock, with its bordering on bored vocals, thumping bass, edgy guitar, and rat a tat drum. The little Liberty did a wonderful job of serving up every element in Wet Leg with distinctness, clarity, not too much clarity mind you, and the all-important drive. Bass thumped nice and round and fat through the very full-sounding Qln Prestige Five and even the crunchiest guitar bits were portrayed with a level of detail that can turn to mush in lessor DACs.
I've been more than enjoying Protomartyr's sophomore album Under Color of Official Right for its angular smash and infectious energy. If you're thinking that Wet Leg sounds like they also like Protomartyr, I'd agree but Wet Leg sounds like they've digested a tanker's worth of music. Listening to Under Color is like jumping on a running roller coaster with long falls and short climbs, heightened freight train drive, with an occasional reprieve to catch one's breath. Once again, the little Liberty DAC II had no trouble with the sonic onslaught sounding tight, muscular, and richly hued.
UK-based caroline's self-titled debut on Rough Trade from earlier this year is a beautiful amalgam of moods and moves five years in the making. Mostly instrumental, caroline is built around the 8-piece band's omnivorous influences in, and experiences of playing, midwestern 'emo' guitar music, Appalachian folk, minimalist classical and various forms of dance music. Guitars, violins, sax, clarinet, trumpet, bass, drums and some vocals create a unique sound world across a beautifully constructed album. This is the kind of music that you want to hear in full voice with every edge, twist and turn on full sonic display and once again the little Liberty DAC II held its own, delivering a convincingly feisty sound that felt damn near enough. Enough as in I was never reminded, in any disruptive way, that I was listening to a $1500 DAC.
Alum after album, song after song, test track after test track I was reminded of the Liberty's ability to unravel any music signal into an engaging and fully-formed, nicely layered sound world that left very little wanting. My current DAC arsenal does not include another $1500 or even thereabouts sample so I did some brief comparisons to the $780 Denafrips ARES II (review) and found the Liberty offered greater resolution and a more nuanced sound by comparison, where the ARES II sounded comparatively looser and less refined. I still stick to my initial take on the ARES II which is to say it's one heck of DAC for the price, making music sound fit and fun and very easy to enjoy even for the long haul. As you might expect, the Liberty takes things up a number of notches in overall performance, doing a more convincing job of unraveling music's finer points. A more relevant comparison would have been to the Denafrips PONTUS II DAC (review), but that left here last summer making any direct comparisons impossible.
While not at all a fair comparison, the resident and much more costly totaldac d1-tube DAC/Streamer (review) goes a number steps further in reproducing digital-based music in a way that injects more heart and soul into the mix, with music feeling more free-flowing in a more convincingly real space. I would also say tone colors and texture sound even more fully formed than the Liberty's excellent sense of harmonic rightness, but I would expect as much, and more, from a DAC costing north of $8,000.
Bonus Round: the Mytek Liberty DAC II / Brooklyn Amp+ Stack
Mytek was kind enough to send along the new Brooklyn Amp+ ($2495), a Class D amp that puts out 250 Watts of output power into 8 Ohms and 300 Watts into 4. The plan is I will be reviewing the upcoming (soon) Brooklyn Bridge II with the Amp+ as soon as the former is available. In the mean time, I figured why not give it a go with the little Liberty since a stack in the hand is worth two in the future. I'll do the (easy) math for you—the price of the Liberty DAC II/Amp+ stack comes in at $3990. I used the Mytek stack to drive the Qln Prestige Five ($20,000/pair in Piano Burl Walnut finish), which are rated at 89 dB sensitivity with a 4 Ohm load.
As luck and country of origin will have it, the China-based Kinki Studio Class A/B Kinki EX-M1 integrated amplifier comes in at $2398 while weighing a whopping 55 lbs. and filling a full sized chassis which makes for an odd, if price-comparable, comparison to the diminutive 6 lb. Mytek Amp+. After giving both amps ample play time, I sat down for a listen, first to the Kinki EX-M1, then moving to the Mytek Amp+ using the Liberty DAC II as both DAC and preamp.
Doth mine eyes deceive me! You might, based on appearance alone, conclude that these two amplifiers would sound worlds apart yet that's not at all the case. While we're here in expectation-ville, I'll also share that the little Liberty DAC II doesn't sound radically different from the Denafrips ARES II, even though one uses a chip and the other a ladder DAC. These kind of topology generalizations run rampant in some hifi circles and they make about as much sense as thinking that all white food tastes the same, like ice cream and mashed potatoes. Which reminds me of the first time our family went out to breakfast. I ordered pancakes and when my plate came, it had a scoop of a yellowish white substance astride my stack. "What's this?" I asked my father. "Ice cream" was his reply so I dug in with my spoon and quickly learned that while ice cream and butter may look alike, they do not share a common taste. Much laughter ensued, just not from me.
The Mytek stack made for a rich, muscular, and tightly controlled sound through the Qln speakers. There was no shortage of juice, with plenty of volume control left unused even when listening louder than normal, comfortable levels. What's more, the Mytek stack offered a very engaging and snappy sound with PJ Harvey and the band's rendition of "Wang Dang Doodle" from The Peel Sessions 1991–2004 filling the Barn with plenty of raw torque and energy. The drums snapped with convincing clarity and force, with Polly Jean's guitar and vocals sounding as menacing as menacing can be. Brilliant.
Where these two night and day looking amplifiers showed some real sonic separation was with more complex acoustic music. Richard Goode's reading of Mozart's Piano Concertos Nos. 18 & 20 (Nonesuch) is thrilling, at least to my largely uneducated in these matters ears, and the combination of delicacy and delight never fails to raise some hairs. Through the Mytek stack, I got a healthy helping of drive, detail, and delicacy making for a thrilling ride. It was only when switching back to the Kinki EX-M1 that I recognized I was now hearing a bit more fullness, a bit more body and saturation in both Goode's piano and from the Orpheus Chamber Orchestra. In a word, I would say the Kinki's sound was a bit richer while still holding onto every move and movement with an equally firm grip. We're not talking about night and day differences, but differences nonetheless that become readily apparent with this kind of music when doing back to back comparisons.
I emphasize the degree of difference because over time, listening to the Mytek stack erased most of what I heard from the Kinki EX-M1. In other words, the Mytek stacks' strengths outweighed comparative differences when actually listening to music over time.
With a history of listening to Mytek DACs dating back more than 10 years, I wasn't expecting much surprise from the little Liberty DAC II. But I've been wrong before and I am delighted to report that the Mytek Liberty DAC II surprised and delighted with its very satisfying full voice which is at once rich and finely nuanced. Bravo!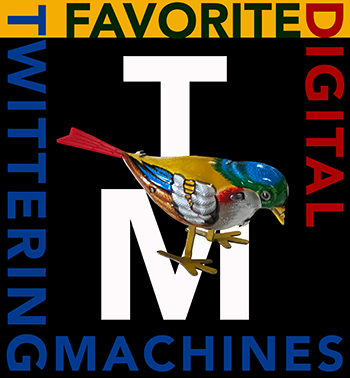 ---
Mytek Liberty DAC II
Price: $1495
Company Website: Mytek Audio
Specifications
Conversion: Up to 384k, 32bit PCM, native DSD up to DSD256, DXD, ES9038 chipset, 127dB DR
MQA HI-RES Decoder: Built in certified hardware MQA decoder
Digital Inputs: USB2 Class2 (OSX, Linux driverless, all audio formats), AES/EBU (PCM up to 192k, up to DSD64 DOP), 2x S/PDIF (PCM up to 192k, up to DSD64 DOP), Toslink/ADAT 2x S/PDIF (PCM up to 192k, up to DSD64 DOP)
Analog Outputs: 1 pair of unbalanced RCA, 1 pair of balanced XLR
Headphone Amplifier: Reference High Current, High transient Headphone Amp, 300mA, 3 Watts, designed for hard to drive headphones, 0.1 Ohm impedance
Clock Generator: Low noise with 10ps of jitter
Firmware: Upgradable via USB
Power Supply: Built in oversized 60W linear toroid with automatic voltage switching
Dimensions (W x D x H): 5.5 x 8.8 x 1.74″ | 140 x 225 x 44mm
Weight: 4lbs | 2kg
Warranty: 2 years