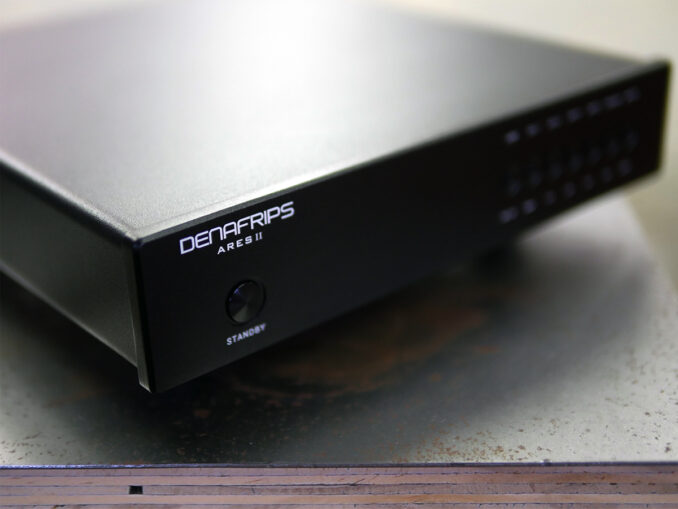 When a product sticks in my mind, remembered like a great film or vacation, telling memorable stories of music reproduction coupled with a price that belies its staying power, you know we're talking about a verified HiFi Bargain.
The Denafrips ARES II is one of those DACs that converts digital to analog in such a way as to leave thoughts of digital behind, leaving only music in its wake. I don't know of another DAC that pulls off this alchemy anywhere near the ARES II's shockingly reasonable asking price which is why it leap onto my Favorite DACs List.
Looking for a first, second, or third DAC that crosses all of the T's, dots the I's, and puts the "M" in usic, the Denafrips ARES II is for you. Get more words in the my review.
Denafrips Ares II DAC
Price: US$780.00
Specifications
AC Power: 115/230V, 50/60Hz
Power Consumption: < 30W
Frequency Response: 0-70K Hz (-3dB)
THD+N: ≤0.004% (1KHz A-weighted)
Output: (RCA) 2.2 (+/-10%) V RMS (1KHz)
Output: (XLR) 4.4 (+/-10%) V RMS (1KHz)
Supported Format: (DSD) DSD64 All Inputs, DSD64 –DSD1024 USB Only
Supported Format: (PCM) 24bit/44.1, 48, 88.2, 96, 176.4, 192kHz All Inputs, 44.1 –1536 kHz USB Only
S/N Ratio: 115dB (RCA), 114dB (XLR)
Dynamic Range: >119dB (RCA), >120dB (XLR)
Stereo Crosstalk: ≤-124dB (RCA), ≤130dB (XLR)
Dimension: 215 *230 *45 mm
Weight: 3.5kg
Company Website: Denafrips
Distributor's Website: Vinshine Audio