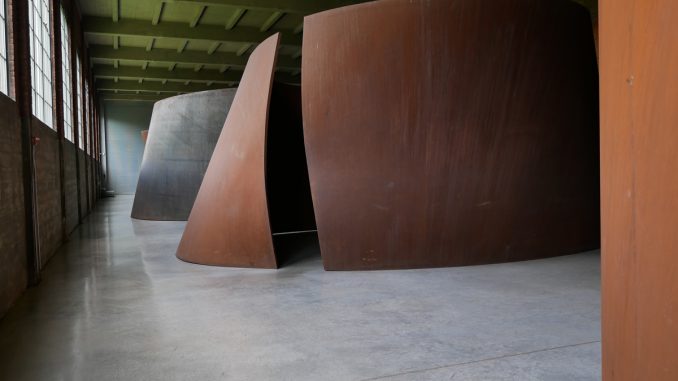 On my way back home from Herb's show in Hudson, NY I decided to stop over in Beacon, NY (down the Hudson) and spend the say at Dia Beacon. Occupying a former Nabisco box warehouse built in 1929, the Dia Beacon has filled the roughly 300,000 square foot space with art from the '60s on up. Like MASS MoCA, so much space means you'll see works that won't fit in your basic building. Even a big building.
We all have favorites and some of mine include Blink Palermo and Robert Ryman and Dia Beacon has put their rooms right next to each other.
I also happen to love the works of Donald Judd, Richard Serra, Louise Bourgeois, and many of the other artists in the Dia Beacon's collection. Here are some of them.