Sometimes simple is all you need.
The Wattson Emerson ANALOG Streaming DAC takes in your stored and streamed music via Ethernet, converts that digital audio data to analog before sending it out as a line level signal over a pair of RCAs to your amplification component of choice. And it does so bit perfectly, without up- or over-sampling. Simple.
You can control music that's played through the Emerson ANALOG using Roon, the free and minimal Wattson iOS app (the Android version is in the works) that also supports streaming from Tidal, Qobuz, and Internet Radio, or your UPnP/DLNA app-O-choice. If you so desire, you can also use the Emerson ANALOG's internal LEEDH Processing Lossless Digital Volume Control to control volume but I preferred relying on the integrated amps I had and have on hand. YCoVCMV (Your Choice of Volume Control May Vary).
The people behind Wattson are also the people behind Engineered SA, makers of OEM hardware and software solutions serving high end audio since 2005. I mention this up front because experience matters, and it matters much more than knowing that there are two internal clocks and a Cirrus Logic DAC inside the Emerson ANALOG. Why? Because reading a few ingredients does not a Michelin Starred chef make.
From Wattson:
The philosophy implemented in the Emerson is that of the straight wire: no sampling frequency conversion or data processing is applied, apart from volume control when used. The flow of data from the network interface is transmitted directly to the S/PDIF and AES/EBU modulators of the Emerson DIGITAL, or respectively to the digital-to-analog conversion chip in the case of the Emerson ANALOG. When properly implemented, this solution guarantees a transparent and coloration-free reproduction.
The review unit shipped with the stock external power supply and the optional upgraded external PSU offered by distributor phonographe.ca that comes standard with Wattson's more upscale Madison Streaming DAC. If you end up buying an Emerson ANALOG, you'll want to pay the additional 55 bucks for that upgraded power supply because it makes music sound better. The following listening notes are all based on listening to the Emerson ANALOG so equipped, with the stock power supply left sleeping in the box.
Wattson got to play in two system settings—feeding the lovely Audio Research I/50 Integrated Amplifier (more info) that's in for review driving the equally lovely Wharfedale Dovedale Standmount Speakers (more info) that are also here under scrutiny, and mated to the review Soulution 330 integrated amp (more info) driving the Barn resident DeVore Fidelity O/96 (review and full system details). I used Roon 99.9% of the time because I like using Roon but the Wattson Music app on my iPhone is a great free choice for people interested in simple streaming from Tidal or Qobuz and playing back their stored music files.
Let's pause to emphasize how simple and wonderful for music lovers adding streaming to your hifi can be with the Wattson Emerson ANALOG Streaming DAC, which for me (and Roon) meant making the connections and telling Roon to play through it. Done. And the diminutive in size aluminum wrapped Emerson ANALOG, measuring a mere 4" long and less than 2" tall, can all but disappear on your rack if you so desire. And if you decide to run with the free Wattson Music app, it's a one and done deal.
Niecy Blues debut album Exit Simulation comes out tomorrow on kranky but I've been digging an early release for weeks. Blues explains, "My first experience with ambient music was church" and there are sonic remnants of her childhood spent in a religious cult in Oklahoma here but they have clearly broken free, floating above the world on wings made of wishes (apologies to Tom Waits). As is the case with most of the music I'm drawn into these days, Exit Simulation is genre-defying and exquisitely lovely and dreamy, feeling firmly rooted in blues and jazz with newer forms weaving their way into the magic that is Exit Simulation.
From the press release:
Their full-length debut, Exit Simulation, captures this sense of deep-rooted divination, cycling between simmering ballads, ghosted R&B, downtempo gospel, and looped vocal improvisations – often within the same track. The title is taken from a science fiction novel she read during the purgatory of the pandemic, alluding to a dimensional ideation of departure – "the permission to imagine leaving."
I listened to this album in both systems mentioned above a number of times over the course of the Emerson ANALOG's 2-month+ stay and it served this music proud, letting Niecy Blues & Co. flow into the Barn's A- and B-sides with a resolved yet sweet and easy sound that never failed to draw me in. The Emerson ANALOG is not overly resolving like some digital that can feel more like glass cutter than music maker, but what it does offer is a musically balanced sound with just the right doses of resolution, body, weight, texture and color that drew me into the mysterious charms of Exit Simulation and kept me there, inside.
Augustus Pablo's Africa Must Be Free By 1983 Dub runs Hugh Mundell's original through King Tubby's studio adding swamp and smoke and heavy beats. Mundell was a teenager when Augustus Pablo took him under his wings and into the studio for Africa Must Be Free, originally released in 1978 and Mundell's vocals soar with a youthful falsetto. Raggae and its variants can come across like lifeless bones through some DACs, as if the funk got washed off in the conversion process but I m very happy to share that the diminutive Emerson ANALOG held onto the funk and rhythm of em>Africa Must Be Free By 1983 Dub with a stirring mix of richness, snap, and shimmer.
I've never heard a less expensive DAC that rivals the Barn resident totaldac d1-unity (review) or Mola Mola Tambaqui (review) and the Emerson ANALOG falls short of these favorites in terms of resolution, texture, timbral richness, tonal rightness, and sound image dimension. But, and it's an important but, the much less expensive streaming DAC from Wattson keeps all of these important elements in balance and in doing so it offers a very compelling musically right sounding package. Of course system context certainly plays a role in how much we hear these shortcomings and the Soulution/DeVore system showed them up more than the Audio Research/Wharfedale system. I mention this important fact because I imagine most prospective Emerson ANALOG buyers will stick it in a price-comparable system, and not one where the integrated amp costs nearly 22 times its price.
Maria BC's haunting new record Spike Field, released on Sacred Bones in October, continues and expands their world of wonder. Sounds play an important role alongside guitar, synths, warbly out of tune piano and Maria BC's classically trained mezzo-soprano solo and layered into walls of angels. It's clear that great care was taken in the sound of this record, recorded at a friend's home that housed, among other things, an out of tune Steinway.
From the liner notes:
In the early 1990s, a team of linguists, engineers, anthropologists, and archaeologists were tasked with constructing a type of communication that could transcend time. How might we converse with future civilizations when language may evolve or dissolve entirely? The result yielded the design of spike fields; a strange construction of granite thorns bursting from the earth to alert its viewers to the deadly uninhabitability of nuclear waste disposal sites. For Maria BC (they/them), this state of temporal focus molds the wanderings on their second full length album Spike Field.
I'm reminded, in the best possible way, of Liz Harris as Grouper as Spike Field unfolds within a similar smoky mystery. In terms of ultimate performance regardless of price, the Emerson ANALOG in the Soulution/DeVore system did not expand the sound of this record to the same cavernous dimensions as more costly DACs, like the aforementioned totaldac d1-unity, but it did offer enough air, space, and precision to allow me entry into these haunted proceedings. Unfortunately I do not have a price-comparable streaming DAC on hand but I can say that I would put the Emerson ANALOG's performance on par with any DAC I've reviewed anywhere near its price in terms of musical engagement. Again, this is one finely balanced streaming DAC that even with its sonic shortcomings taken into account offers a compelling view into any music you send its way.
In music time, two months is equal to about 144 albums (I did the math) and the Emerson ANALOG got to play lots of music during its 2-month Barn visit and it served whatever I chose to send its way with a light digital touch, a very good thing in my book, and a heavy hand on musical rightness with performance that offered a lovely balance tipped toward enjoyment. From the human-defying precision of Maurizio Pollini playing late Chopin, to the earth-moving heaviness of Bardo Pond (how am I just getting into Bardo Pond now??), and Julia Holter's just released stunning single "Sun Girl", the Emerson ANALOG got out of the way and let the music in. Sometimes, that's all you need.
Within this context, in both systems mentioned above, the main thing I want to tell you about the Wattson Emerson ANALOG is that it makes digital music sound inviting, rich, and resolving in a manner that serves the music not the digits. It has been my experience that DACs in the Emerson's price range can sound a bit overly etched and threadbare, as if digital music somehow must sound different from the way things sound in real life. As if digital must dig deeper into sound to reveal some ugly truth. And I say thanks but no thanks to this exorcism approach to music replay and instead prefer to be caressed by the sounds and voices of music and the little Wattson Emerson offers exactly this kind of performance.
Add in the fact that this little wonder from Wattson is a plug and play Roon Ready streaming DAC with LEEDH volume control that's ready to let you explore the endless riches on hand from stored and streamed sources and the result is my highest recommendation. Bravo!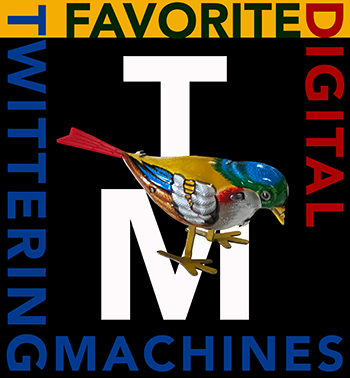 ---
Wattson Emerson ANALOG Streaming DAC
Price: $1750, + $55 Power Supply Upgrade
Company Website: Wattson Audio
North American Importer Website: phonographe.ca
Technical Specifications
Connectivity
Network input: Ethernet 100 Mbit/s
Outputs: RCA connectors
Restitution
Supported compression formats: WAV, FLAC, AIFF, ALAC, MP3, AAC, Ogg Vorbis, WMA
Supported encoding: PCM up to 24-bit 384kHz, DSD64
Control protocols: UPnP/DLNA, AirPlay compatibility, Roon Ready, Tidal Connect, plays with Audirvāna
Streaming services brought by the Wattson Music app: TIDAL, Qobuz, airable radios
Electronic Features
Proprietary streaming solution by engineered SA
Innovative and highly performing clock circuit and synchronization system
Ultra-low phase noise oscillators, < -135dBc/SQ(Hz) at 100Hz and < 50fs RMS jitter
Very low noise power supply (< 1µV RMS 10Hz-100kHz)
Characteristic values:
– Output level (0dB FS): 2,0V RMS
– Signal-to-noise, weighted (SNR-A): typ. 124dB
– Harmonic distortion (THD+N, 0dB FS): typ. 0,001%
Mechanical and Electrical Characteristics
Dimensions (L x P x H): 4,1 x 3,4 x 1,5in, (104 x 87 x 38mm)
Weight: 0,85lb (387g)
Power supply: 5V DC, external, medical grade
Power consumption: 1,5W (idle), 2,5W (playing)