I bet you saw this coming.
The HFSA-01 is the second product from Yokohama, Japan's Aurorasound to hit the Favorite/HiFi Bargain double header, joining the Aurorasound VIDA Prima Phono Stage.
One of the lovely tricks up the HFSA-01's sleeve is the inclusion of EQ Curves to properly play back 78s (follow-up review), a rather rare feature in a sub $4k integrated amp.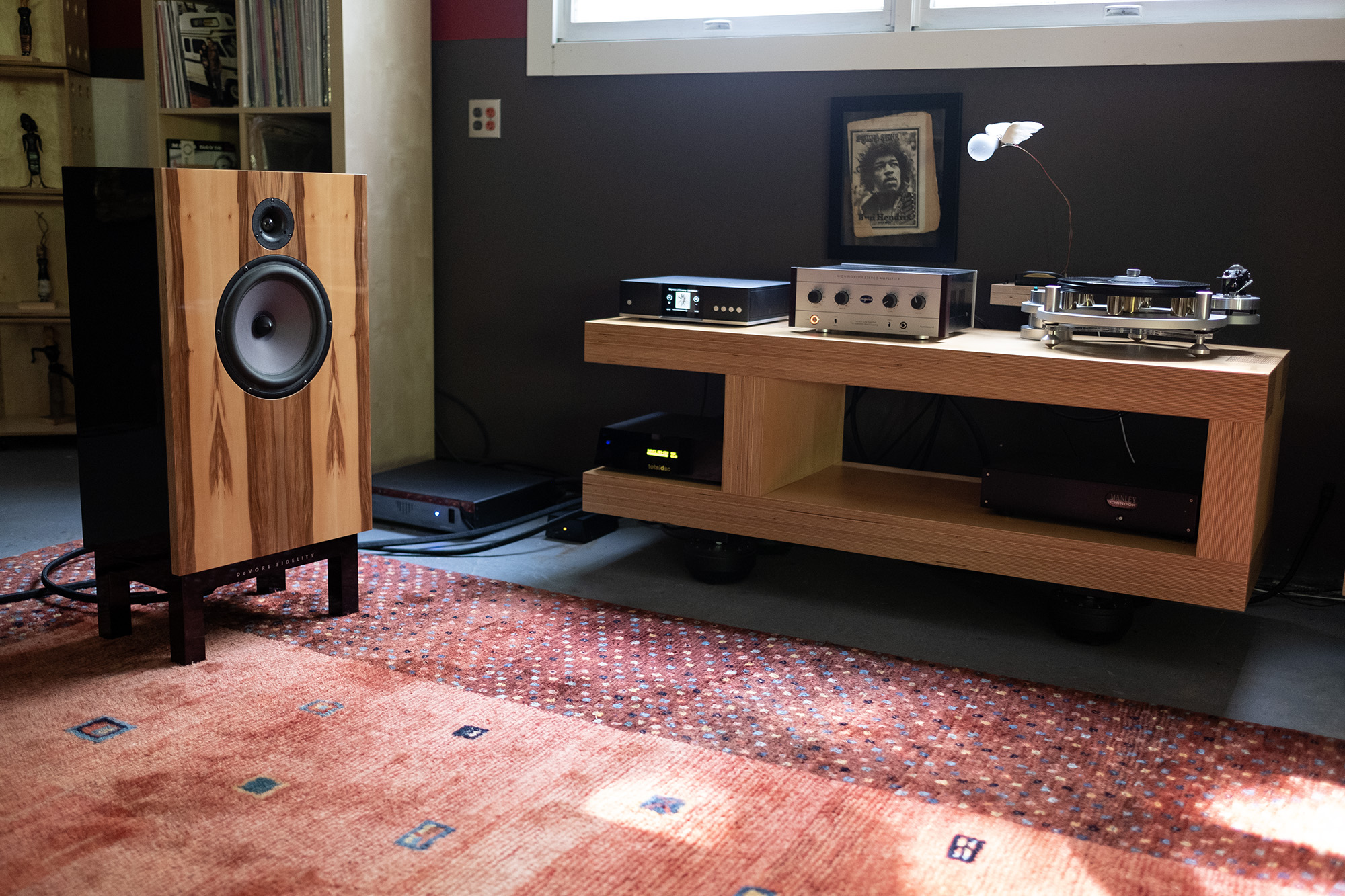 Of greater importance is the HFSA-01 is a killer integrated amp with a killer MM phono stage, using 2 pair of EL84s run in ultra-linear push-pull mode for 14 Watts of output power per channel. Enough to drive the DeVore O/96 to Barn-filling heights.
From the review:
Add in its retro good looks, rich fit and feel, price, and performance that left me wholly satisfied, opening as big a door onto musical enjoyment as I need, I cannot sing the Aurorasound HFSA-01's praises loudly enough to anyone looking for an integrated amp that will feed your love of music with endless delight.
And you get all of this wood-trimmed goodness for $3,680 making the Aurorasound HFSA-01 Vacuum Tube Integrated Amplifier a genuine HiFi Bargain.
---
Aurorasound HFSA-01 Vacuum Tube Integrated Amplifier
Price: $3,680
Company Website: Aurorasound
US Distributor Website:  highend-electronics
Specifications
Input: RCA unbalanced – CD, LINE-1, LINE-2, Phono-MM (Gain 40dB, load resistance 47kΩ, RIAA +/-1dB)
TONE Control: BASS +/-12dB, TREBLE +/-12dB
Output: 14W + 14W into 8Ω speaker
Frequency response: 10Hz ~ 40kHz, -3dB, Flat
THD+N: 0.08%, 1kHz, 2W, A-weighted
SNR: 93dB, LINE IN-OUT
Functions: TONE control pass DIRECT SW, Stereo/Mono, Headphones output
AC voltage: USA model 120V, Europe/Asia model 220V, 240V
Power consumption: 150W
Size / Weight: W360 x D320 x H145mm / 10.3kg (14 x 12.5 x 5.7inch / 22.7lbs)